Big Pharma's Lame-Duck Congressional Move Draws Pushback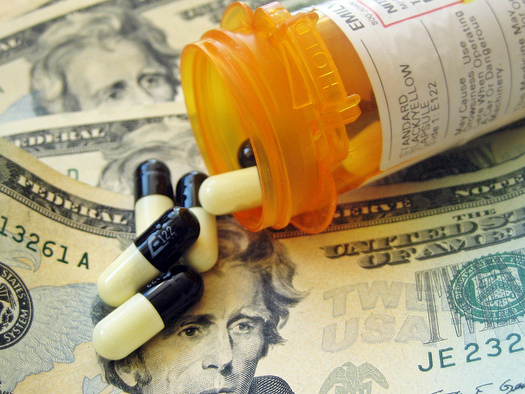 In 2015, Medicare Part D beneficiaries spent nearly $27 billion in out-of-pocket costs for prescription drugs. (TaxRebate.org.uk)
December 3, 2018
DENVER — The pharmaceutical industry is making a last-minute push in Congress to roll back mandated discounts for drugs distributed through Medicare Part D, but seniors' advocates are pushing back.

Industry groups are lobbying Congress to change a measure passed in February that was designed to bridge a coverage gap for seniors. AARP has sent a letter to Congressional leaders and launched a national ad campaign opposing the move. And Bob Murphy, state director with AARP Colorado, has urged the state's 685,000 members to contact their elected representatives.

"Let's not break a deal that was made just a few months ago for the purposes of giving Big Pharma a bailout on the backs of older Americans who need life-saving prescription drugs," Murphy said.

Congress increased the discount on name-brand drugs from 50 to 70 percent during a lapse in Medicare coverage known as a doughnut hole. The move is projected to save seniors $1.3 billion in out-of-pocket costs in 2019.

Industry groups claim the Bipartisan Budget Act of 2018 went too far, and want insurance companies - whose share of drug costs also was reduced - to pay more.

In 2015, Part D beneficiaries spent nearly $27 billion in out-of-pocket costs for prescription drugs. Each drug costs on average just under $7,000 per year, and the average individual with a chronic condition needs four different medications. But the median income of beneficiaries is just $26,000 a year.

Murphy said Congress should stand up for seniors, not drug-company profits.

"Big Pharma is coming in and trying to renegotiate a deal for the purpose of adding $4 billion in bottom-line profits to an industry that already received $141 billion in Medicare Part D revenue in 2016 alone," he said.

According to the Center for Responsive Politics, the pharmaceutical industry has invested more than $20 million in lobbying in 2018. According to Bloomberg News, industry leaders increased their lobbying efforts by at least 30 percent in the third quarter of this year.