How Can Idaho Protect Vulnerable Kids from Reduced Life Expectancy?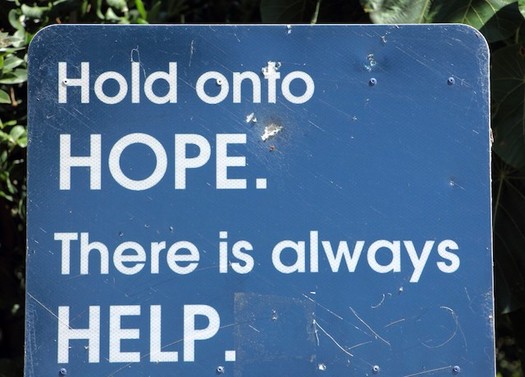 Idaho had the sixth highest rate of suicide in the nation, according to a recent CDC report. (embracethewanderlust/Twenty20)
December 4, 2018
BOISE, Idaho — In a disturbing trend, increasing rates of suicide and drug overdose are contributing to a drop in U.S. life expectancy for the second time in three years, according to the Centers for Disease Control and Prevention. How can Idaho protect children most vulnerable to these trends?

The state had the sixth-highest suicide rate in the country, according to the CDC report. Suicide rates increase for people who have had Adverse Childhood Experiences, or "ACEs," such as abuse, neglect or severe family dysfunction. But Roger Sherman, executive director of Idaho Children's Trust Fund, said ACE scores are not fate, and what is predictable is preventable.

"It doesn't mean that because you have a high ACE score that certain things will happen to you," Sherman said. "It means that knowing that we can work in our communities to support people and to help them move forward with a higher level of resiliency to create the kind of nurturing environment where the ACEs will have less effect."

Sherman said there is growing recognition in Idaho and across the nation of the relationship between ACEs and health. He also noted higher ACE scores are linked to a greater prevalence of chronic pain, for which opioids sometimes are prescribed, leading to greater rates of addiction and overdose as well.

Idaho Children's Trust Fund has launched a training program known as HOPE Conquers ACEs, which is offered at schools, community organizations, government entities and other gatherings. "HOPE" stands for "Healthy Outcomes from Positive Experiences." Sherman said the trainings look at brain development, ACEs and healthy outcomes and how to change the trajectory for kids who have experienced trauma.

"They focus on how you can take that information and then use it to make a difference in your family's life or in the lives of families and kids that you work with," he said.

Childhood trauma has a societal cost as well as personal costs. The CDC estimated reacting to trauma, rather than working upstream to fight it, costs more than $120 billion in areas such as criminal justice, health care and productivity loss.

Sherman said preventing the worst effects of ACEs will take effort from all of us.

"ACEs kind of is the opportunity for us to recognize that we're all in this together," he said; "and if we support each other's families, the future for all of us will be far brighter."