Maine's National Parks Must Wait for Overdue Maintenance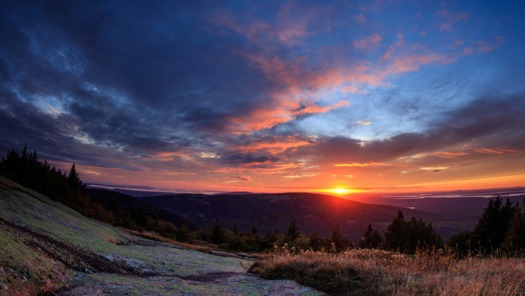 Acadia National Park is one of Maine's four national parks that could benefit from legislation in Congress to catch up maintenance work in the parks, if it passes in 2019. (National Park Service)
December 26, 2018
ELLSWORTH, Maine — At year's end, the Restore Our Parks Act ended up being sidelined in Congress, one of many priorities that stalled in the government-shutdown debate.

The delay affects Maine's four national parks, which need at least $61 million worth of repairs. But the bill's backers plan to reintroduce it in 2019.

Rebecca Knuffke, an officer with the "Restore Our Parks" campaign at The Pew Charitable Trusts, said the legislation had bipartisan support in Congress, as well as from the Trump administration.

"The current legislation is supported by a third of the Senate and more than half of the House," Knuffke said. "And according to a recent poll by The Pew Charitable Trusts, more than 75 percent of Americans support the plan to help address the almost $12 billion backlog."

The bill would provide up to $6.5 billion over a five-year period to help with the national parks' maintenance backlog across the country. The revenue would come from royalties from existing onshore and offshore drilling on federal lands – this part was modified to ease concerns of some Democrats that the bill might encourage more oil production.

Knuffke said getting the repair work done in Maine alone would create more than 700 jobs in the state.

Brian Langley, a Republican state senator in Maine who just ended his term, said he's also supportive of the bill. He said it's the kind of federal legislation that should get bipartisan backing.

"I don't care what side of the aisle you're on – one of the "Make America Great" kind of persons – nothing speaks to America and its greatness than its national parks, and taking those seriously and keeping them up for all to see," Langley said.

He spoke fondly of Acadia National Park, but warned that upkeep is needed to ensure the architecture stays beautiful.

"When you're looking at one of these bridges over a stream and the way that that fits in, it's like it melds into the landscape perfectly," Langley said. "But when they start to go into disrepair, it has almost sort of an ugliness to it – like, we've dropped the ball, we've let it down - and it doesn't fit in."

Sen. Angus King, I-Maine, a lead sponsor of the bill, spoke near the end of the session about the importance of bringing it back when Congress returns in January.


Support for this reporting was provided by The Pew Charitable Trusts.

Laura Rosbrow-Telem, Public News Service - ME