Families Join Gov. Inslee for Signing of Wrongful-Death Reform
OLYMPIA, Wash. – Gov. Jay Inslee signs a bill today to ensure that parents of adult children get justice in wrongful-death cases. He'll be joined by families who have fought for this change for years.

Senate Bill 5163 passed in the Legislature this month. It will allow parents of people 18 and older to sue accountable parties for the negligent deaths of their children.

Rhonda Ellis, who lost her son, daughter-in-law and grandson when a bridge collapsed in 2015, says families came together and worked through grief, year after year, to get this law passed.

"We worked so hard," says Ellis. "We stood together. We supported each other. We didn't leave each other's sides. We took texts in the middle of the night. We all cried together. We have all been a huge team, and in that, I really believe the bill passed because we stood with it and we were persistent."

The law also ensures parents living outside Washington have the right to sue for the wrongful death of an adult child killed in the state.

Groups representing city and county governments opposed to the bill said they would have to pay most of the damages, even if they were found "1% liable" in a case.

Deanna Hogue lost her 19-year-old son, who was crushed in an auger at a summer job in 2014. The company he worked for pleaded guilty in a criminal case, but the Hogues couldn't file a wrongful-death suit because their son wasn't financially dependent on them.

She says a Washington man who recently lost his son has thanked her for this new law.

"His 19-year-old son was negligently killed, and I already feel like it's benefiting parents who can now hold people accountable for the death of their child," says Hogue.

Ellis hopes no more families experience tragedy, but she's happy to know they can now seek justice.

"If there is somebody who faces what I faced and everyone else has faced, they will have a voice and in their grief, they will be heard instead of silenced," says Ellis.

The Washington State Association for Justice has led the charge to get this law passed for years in Olympia. The group's president, Ann Rosato, says it rights a "horrible wrong" and that the state "will no longer discriminate against families who suffer the ultimate loss."


Disclosure: Washington State Association for Justice contributes to our fund for reporting on Consumer Issues. If you would like to help support news in the public interest,
click here.
get more stories like this via email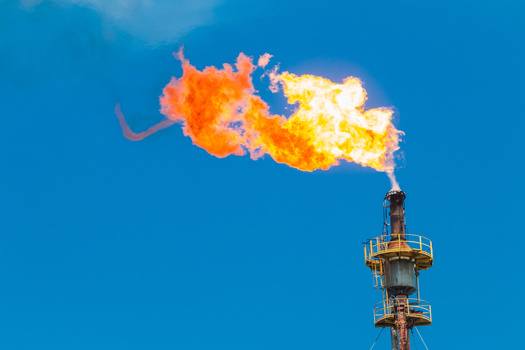 Environment
A new study found gas flaring in oil-producing states like North Dakota is not as effective in limiting harmful emissions when compared to long-standi…
Social Issues
Community and technical college faculty members are preparing for the legislative session in Olympia, and among the top priorities for the American …
Social Issues
The Holyoke area is home to many Puerto Rican families who say they will do what they can to help people there as they recover from the latest hurrica…
Social Issues
On the heels of a regional conference, multiple groups are working on new solutions for reducing the poverty gap in Minnesota. Nonprofits, …
Social Issues
The pandemic took a toll on the nursing profession, resulting in shortages across the nation and especially Texas, ranked the second-hardest-hit …
Social Issues
Most criminal offenses can be annulled except for violent crimes and those involving obstruction of government administration. An upcoming legal …
Social Issues
Advocates for a man wrongfully imprisoned for decades due to misconduct by a Durham Police detective and released in 2016, want the city to honor a …
Social Issues
Groups fighting hunger in California say untold suffering could be avoided if the policies championed at the latest White House conference are put int…