Oregon Lawmakers Approve Fracking Moratorium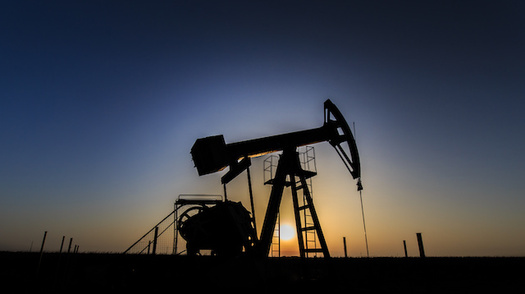 While there are no fracking wells in Oregon, potential for fracturing has been identified in the Willamette Valley. (Calin Tatu/Adobe Stock)
May 30, 2019
SALEM, Ore. – Oregon legislators have voted to place a moratorium on the oil and gas extraction process known as hydraulic fracturing, or fracking.

The state Senate voted to place a five-year ban on the practice. That is only half the timespan the House approved in March, but the House is expected to approve the Senate's revisions and send the bill to Gov. Kate Brown's desk.

The measure, House Bill 2623, is garnering praise not only from environmental organizations, but health and safety groups as well.

Thomas Meyer, regional organizing manager for Food & Water Watch describes fracking, which involves injecting a mix of chemicals into shale rock underground, as a dangerous process.

"In states where fracking has happened across the country, we see an increase in water contamination, in health problems, in air pollution," said Meyer. "And really, there's now been hundreds of peer-reviewed, scientific studies, particularly on the health impacts of fracking."

Proponents of fracking claim there isn't enough evidence that the practice is harmful, and cite an economic stimulus to local communities.

There currently are no fracking wells in Oregon, although the U.S. Geological Survey has identified coal-bed methane fracturing potential in the Willamette Valley.

Meyer said it's also of concern that the federal government has been rolling back safeguards against fracking since 2017. His organization sees an urgent need to reconsider oil and gas development with the growing threat from climate change, although the Trump administration has been moving in a different direction.

Meyer noted Food & Water Watch has been calling for a ban on fracking for the past decade.

"It's clear at the federal level that the administration is going to do everything it can to bail out the oil and gas industry," he added, "and so, we're fighting primarily at the state and local level for now, but still have been able to achieve some big wins on that front."

Oregon is the fifth state to approve some form of ban on fracking. Earlier this month, Washington Gov. Jay Inslee signed a permanent ban on fracking in the state.