One Week Left for Public to Comment on Feds' CA Fracking Plan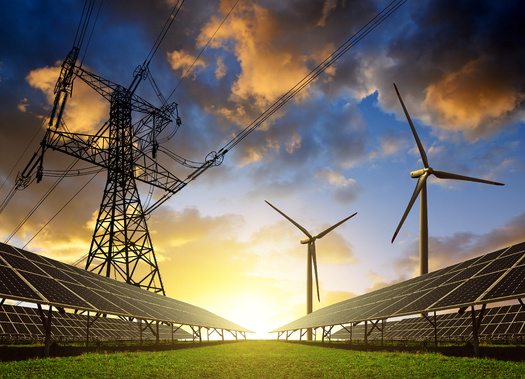 FRESNO, Calif. — Time is running out for people to offer their two cents about the Trump administration's plan to allow more fracking on 1 million acres of federal land in central and southern California. The public comment period on the Bureau of Land Management's Environmental Assessment ends one week from today on June 10.

Howard Penn, executive director with the Planning and Conservation League, said hydraulic fracturing carries unacceptable risks of toxic chemicals seeping into the groundwater and pollutants worsening air quality.

"What this really comes down to is drinkable water and clean air," Penn said. "These are the real major impacts for especially disadvantaged communities. They don't have the systems in place to be able to extract the chemicals out of the water table - especially people that are on wells."

The land in question ranges from the coast to the Central Valley across Fresno, Kern, Kings, Madera, San Luis Obispo, Santa Barbara, Tulare and Ventura counties. That is in addition to a separate but similar plan for more than 700,000 acres from Monterey to the Bay Area.

The Western States Petroleum Association, which supports the plan, said fracking is safe for the environment and needs to be a part of the energy mix. The BLM says the new oil and gas wells would create jobs in rural communities.

Interior Secretary David Bernhardt spent his prior career in the oil and gas industry. Penn said he thinks the administration will act fast to finalize the proposal and start selling leases before the 2020 election to thwart any future attempts to reverse them.

"He was a lobbyist for this industry so he knows how to play the game and get these things lined up in a short period of time so they become more difficult in the future," Penn said. "Once they start those leases, to go back through the ruling process and the evaluation process and then revoke leases is a much more challenging effort."

Public comment can be made on the BLM Bakersfield Field Office website. Penn said once the proposal becomes final - he fully expects environmental groups and the California Attorney General's office to fight it in court.


Disclosure: National Wildlife Federation contributes to our fund for reporting on Climate Change/Air Quality, Endangered Species & Wildlife, Energy Policy, Environment, Public Lands/Wilderness, Salmon Recovery, Water. If you would like to help support news in the public interest,
click here.
get more stories like this via email
Health and Wellness
It's been 13 years since more than 156,000 West Virginians gained health insurance coverage through the Affordable Care Act. As sweeping and …
Social Issues
High school graduates have the option before taking their next academic step to choose a gap year - for traveling, relaxing, or researching different …
Environment
This week, Hispanic environmental advocates are heading to Washington, D.C., from around the country to engage lawmakers on issues affecting us all…
Social Issues
More than one in three Ohioans are relying on credit cards for spending needs, and nearly a quarter say they've increased their credit-card use in …
Social Issues
Massachusetts, like other states, continues to struggle with a shortage of teachers. But for one English teacher at Martha's Vineyard Regional High …
Health and Wellness
Beginning next year, more Kentuckians will have expanded access to biomarker testing - which helps doctors customize cancer treatment. Advocates of …
Social Issues
The Consumer Financial Protection Bureau has proposed new regulations on credit card late fees, which could save Americans billions of dollars…
Environment
Researchers with the University of New Hampshire are taking to the skies to study the state's increasingly fragmented forests. Urban and …