By Katie Ellington, reporting for the Ohio Center for Investigative Journalism, Eye on Ohio
Broadcast version by Mary Schuermann for Ohio News Connection

Malcolm Tanksley visited Ruby at the nursing home nearly every weekend. The pair didn't meet until Ruby was in her seventies, but for the last decade of her life, he was the only family she had.

"After thirteen years as her guardian, she thought I was really family," Tanksley said. "She had dementia to the point where she didn't talk to anyone else, but she always remembered me."

He recalls taking her to see a fireworks show, playing hundreds of games of bingo and observing her glee when he brought her birthday and Christmas presents. Ruby loved to be pampered–cozy robes and scented lotions were her favorites.

"Some people can't get outside a nursing home," he said. "When you go in to see them, they know somebody cares, somebody's there for them."

For 18 years, Tanksley has been a part of a volunteer guardianship program run through the Central Ohio Area Agency on Aging. The program matches volunteers with nursing home patients who need someone to manage their care, make sure their needs are met and look out for their overall well-being.

"The guardian of the person is making informed medical decisions, it's asking good questions of the physician, caretaker, anybody you encounter, and making sure (a ward's) rights are not violated in the nursing home," said Jane Moog, volunteer coordinator for the COAAA and president of the Ohio Guardianship Association.

Tanksley became a volunteer guardian after the death of his godmother. While visiting her nursing home, he got to know some of the other residents and realized many of them rarely received visitors.

Over the years, Tanksley has built meaningful connections with his wards, many of whom have no one else keeping an eye on them. Ruby passed away in 2012, but Tanksley still remembers her vivacious personality.

"She was a very, very loving woman," he said. "Bubbly, fun, always wanted to be the life of the party."

The COAAA's volunteer program has served hundreds of elderly wards since its inception in 1993, thanks to the efforts of unpaid volunteers.

"You get your reward by watching them live longer," Tanksley said. "Seeing them happy, bringing some excitement to their life."

Although being a guardian can be rewarding, it can also be difficult. Guardians are responsible for making major healthcare decisions, talking to wards about their end-of-life wishes and ultimately carrying those wishes out.

"You have to be willing to give your time, your effort….your love," said Tanksley, who has done four funerals over the last 18 years. "We don't get paid and I don't want to get paid. I feel like this is my responsibility to give back."

A Patchwork of Care

Volunteers like Tanksley are filling a need in Ohio—the need for quality guardianship care for an ever-growing population of people who cannot handle their own affairs.

"Ohio is what I call a volunteer state," said Robert Montgomery, the probate judge of Franklin County. "There's no dedicated funding to pay for the very important job of a guardian."

The state of Ohio defines an incompetent adult as anyone incapable of taking proper care of him or herself or property due to a mental impairment or chronic substance abuse. People defined as "incompetent" as a matter of law can include those with advanced dementia, a severe mental illness or developmental disability, and even some with serious addictions. When there is no family member able or willing to ensure the well-being of an incompetent adult, county probate courts appoint a guardian to oversee that adult's care.

According to the Ohio Supreme Court's 2017 statistical report, there were 47,219 Ohio adults under the care of a guardian at the end of 2017. The population of those likely to need guardianship care is growing. Between 2010 and 2030, the number of Ohioans over 65 is projected to rise by half, from 1.6 million to 2.4 million. The number of Alzheimer's patients in the state is projected to rise by 13.6 percent over the next seven years. The Scripps Gerentology Center at Miami University predicts that the population with severe or moderate intellectual and/or developmental disabilities will remain steady, with a projected population of 110,894 Ohioans in 2030.
For years, courts across Ohio have struggled to find enough guardians, relying heavily on probate lawyers and volunteer programs. An aging population also means that current guardians are aging out.



Program
Number of Guardian/Wards
Counties
Served
Central Ohio Area Agency on Aging
125 adult wards served
Franklin, Delaware, Licking, Fayette, Fairfield and Pickaway
Lutheran Metropolitan Ministries (also known as Adult Guardianship Services)
138 volunteer guardians and 17 staff guardians serving 547 adult wards
Cuyahoga and Lorain
Cincinnati Area Senior Services
40 volunteer guardians serving 90 cases
Hamilton
LifeSpan of Ohio
14 volunteer guardians and 8 staff guardians serving 290 clients
Butler and Warren
Personal Guardianship Services
4 staff guardians serving approximately 220 clients

Hamilton, Butler, Warren and Greene
Summit County Health Department Volunteer Guardian Program
Approximately 115 volunteer guardians and 3 professional guardians
Summit
Life Essentials
Six volunteers with 10 cases total.
Four full time and two part time staff guardians serve approximately 180 cases.
Montgomery & Greene


APSI
Non profit funded largely by the Ohio Department for Developmental Disabilities serving 3400 Ohio adults with developmental disabilities.
All 88 Counties


When Butler County established a program to strengthen the connection between guardians and the probate court, a court investigator found the county had numerous elderly guardians–mostly parents caring for adult children with developmental disabilities. Before the court stepped in to help, many of these guardians didn't have a plan in place for when they could no longer care for their wards.

"Statewide, counties are having this problem where they just don't have enough people willing to become guardians because it's a lot of work," said Jack R. Kullman Jr., director of the Franklin County Guardianship Service Board. The board was established in 2015 to serve as guardian for needy wards.

Part of the problem with finding guardians is that courts lack the funds to pay them. Courts are allocated funding from county and state governments for operating expenses and staffing, but are not guaranteed funds proportional to the caseload of guardianships they oversee.

According to Kullman, if a ward has assets, a guardian can be paid out of the estate. But if a ward is indigent, probate courts are forced to scrape together whatever they can pay.

Ginger Heuker, administrator of the probate court in Montgomery County, said that her court can't afford to pay guardians anything.

In Franklin County, the court offers guardians a sum of $420 a year.

Numerous volunteer guardianship programs exist throughout Ohio, but these programs typically serve only elderly wards residing in nursing homes or assisted-living facilities, not younger wards with mental health issues.

Some counties have responded to the need by developing non-profit guardianship boards, but there's no uniform statewide approach to addressing the demand. Instead, a patchwork of groups across the state are doing their best to care for some of society's most vulnerable.

The Nonprofit Model

While finding, assigning and overseeing guardians is ultimately the responsibility of Ohio's probate courts, many Ohio communities are working to provide guardianship care through partnerships between public and private entities.

The largest non-profit guardianship provider in the state is Advocacy and Protective Services, Inc. (APSI). APSI was formed 36 years ago for the purpose of providing guardianship services to individuals with developmental disabilities. Today, it serves approximately 3,400 developmentally disabled Ohio adults in 87 counties. Executive Director Kristen Henry said most of APSI's referrals come from county boards of developmental disabilities, but some come from families, children's services agencies and hospitals.

Although APSI serves a sizable of chunk of Ohio's adult wards, Henry is convinced that the need is still great.

"I think a lot of courts struggle to find guardians who can serve the people who have been identified as needing a guardian," said Henry. "APSI serves that unique role for people with developmental disabilities across the state, but even we have a wait list of about 150 people right now and there's probably even more people out there who could use our services."

Henry said that APSI's capacity to serve is limited by funding and state law, which requires the organization to have at least one case worker for every 60 adults served.

Another larger non-profit provider is Cleveland-based Lutheran Metropolitan Ministries, which began offering guardianship for Cuyahoga County residents in 1989 and expanded its services to Lorain County in 1993. The non-profit organization has a team of volunteer and staff guardians and runs on donations from a variety of sources including probate courts, county government agencies and charities. Lutheran Metropolitan Ministries served 765 wards in 2018.

Programs have sprouted in smaller counties as well. For example, after seeing a steady increase in guardianship cases, a group of attorneys, the county probate judge, representatives from the Adult Protective Services and leaders from county government founded Union County Guardianship Services in 2011.

Open Adult Guardianship Cases in Union County


| | |
| --- | --- |
| 2004 | 67 |
| 2005 | 70 |
| 2006 | 75 |
| 2007 | 80 |
| 2008 | 85 |
| 2009 | 80 |
| 2010 | 80 |
| 2011 | 93 |
| 2012 | 102 |
| 2013 | 110 |
| 2014 | 127 |
| 2015 | 137 |
| 2016 | 133 |
| 2017 | 144 |
Source: Ohio Supreme Court Annual Reports

Executive director Linda Fisher said that before USGS was founded, attorneys were appointed as guardians when no family member or friend was willing or able to step in. While the program was originally designed to be volunteer-driven, USGS struggles to attract volunteers, since most cases require a professional skill set. It currently operates with a total of five part-time employees serving 20 wards, most of whom are under guardianship due to mental health issues or developmental disabilities.

UCGS operates on what Fisher calls a "shoestring budget" comprised of funds from United Way, an annual fundraiser, donations from churches and funding from three county agencies. The Mental Health and Recovery Board of Union County, Union County Board of Developmental Disabilities and Union County Senior Services prorate funds based on the UCGS's caseload, which creates its own complications.

"Although we have established good working relationships with our three major stakeholders, we are beginning to see some questions about dual-diagnosis individuals–who should pay if the individual has developmental disabilities, but is a senior? Or is a senior, but requires a guardian due to mental health challenges?" Fisher explained. "So funding for our program, which everyone agrees is a vital service, becomes a hot potato with no clear assignment of responsibility."

Union County's program isn't alone. A guardianship program in Butler County faced similar challenges when it first opened in 1996. Funding is steady now, with donations from community members, local hospitals, and the area ADAMH and developmental disability boards, but drumming up local support took time.

"At one time we funded it through a golf outing," said Randy Rogers, the probate judge in Butler County. "Now it's more institutionalized."

The program is administered by LifeSpan, a private nonprofit, and pairs both staff and volunteer guardians with wards in Butler and Warren County. Currently, 14 volunteer guardians and 8 staff guardians serving 290 clients.

Pioneering Public Guardianship

When a case is complex, professional guardians can sometimes be the only people willing and qualified to take that case. But until last year, probate courts had no legal jurisdiction to create programs staffed by professional guardians. They could only support programs created by others.

When Judge Robert Montgomery took over the Franklin County Probate Court in 2011, he knew something had to change. The need for guardians was already on the rise, and the system was so overburdened that two probate lawyers were guardians for nearly 1,000 people.

"A lot of courts around the state rely on volunteers," said Montgomery. "It's too big of an issue to rely on volunteers because volunteers can just quit. But volunteers will always be a part of what we do."

Montgomery began wondering how the court could find and pay suitable guardians. He approached the state legislature and asked for a change in guardianship law that would allow the probate court to create a mental health fund. The probate court mental health fund finances Franklin County's guardianship service board, which provides guardianship to the county's most high-maintenance wards—those whose cases are too complex to be handed off to volunteers. The board is staffed by licensed social workers.

"I took a look at what we needed to get done and the realization set in that there's no way that the court alone can tackle this problem," said Montgomery. "Attorneys are great at practicing law, but social workers are really what you need dealing with all these folks under guardianship."

The board was granted guardianship of its first three wards in October 2015. It now employs 9 social workers and serves approximately 250 wards.

Clinical manager Lindsay Drerup said that the board's current caseload includes many clients with developmental disabilities, a severe mental illness or both. Drerup estimated that between 20 and 30 percent are elderly adults referred to the board by Adult Protective Services, which monitors elder abuse. An additional handful require guardians because of issues related to alcohol and drug addiction.

Due to the sheer volume of guardianship cases, the Franklin County GSB can only take the most extreme cases. Director Jack R. Kullman Jr. calls the board a "guardian of last resort."

"When a case comes to us, you can figure that the the probate court has exhausted all other avenues of searching for alternative guardians…Family members, friends, acquaintances, the volunteer guardian program, lawyers, they've all turned them down," said Kullman.

The board is financed primarily by other agencies that provide services to wards, including the county's Board of Developmental Disabilities, Department of Jobs and Family Services, and the Alcohol Drug and Mental Health Board. The Ohio State University Wexner Medical Center also provides funding, and in return, the board takes guardianship referrals from the hospital for patients who lack the capacity to make their own medical decisions and have no one to do so.

One GSB client had been hospitalized due to complications of Huntington's disease. Since she was unable to consent to treatment, she languished in the hospital for nearly 13 months after being admitted. According to Kullman, the board was appointed guardian just 14 days after she was referred, and she was discharged from the hospital a week later.

"Because the probate court does not have to conduct a background check on the guardianship service board, time from hospital referral to guardianship appointment is expedited," Kulllman explained. "Utilizing the guardianship service board as guardian results in expedited medical care and discharge and reduced care costs to the hospital."

Franklin County's approach may soon spread to other parts of Ohio. At first, only Franklin County was authorized by the Ohio Legislature to test out a publicly-funded model. In December 2018, the state lawmakers passed House Bill 595, which allows all Ohio counties to develop their own public guardianship service boards. The law also allows smaller counties to band together and form multi-county boards.

In order to establish guardianship boards, courts and county service agencies will have to work together, since the bill did not create any additional funding for guardianship. The guardianship service board of Franklin County has helped hundreds, but Kullman and his team still lack the resources to catch up with the backlog of cases that has accumulated over the years.

"We're continuously getting referrals from the probate court," said Drerup. "We have received resignations where the attorneys have resigned eight or nine years ago and we're just now getting to them because there was nobody who was willing to take their place as guardian."

"We have the same problems that other agencies have, and that's getting sufficient funding," said Kullman. "Assuming I had the funding, I could hire 20 more social workers right now."

Jane Moog, former president of the Ohio Guardianship Association, points the Franklin County GSB as a sign of progress in solving the need for quality, long-term care, but public support will go a long way.

"The rate of guardianship need has increased and it's going to continue to increase," said Moog. "Things will only get better with the understanding that there's going to have to be a way to fund this…It may become something that comes on to a county levy at some point."

"I think we're on the right path for guardianship, I really do," she added. "It's a process. There are always things to learn and there's always ways to make improvements. It will just take everyone working together to get it done."

Volunteer Programs in Ohio:

- Butler County: LifeSpan
- Cuyahoga County: Lutheran Metropolitan Ministries
- Delaware County: Central Ohio Area Agency on Aging
- Fayette County: Central Ohio Area Agency on Aging
- Franklin County: Central Ohio Area Agency on Aging
- Fairfield County: Central Ohio Area Agency on Aging Hamilton County – Personal Guardianship Services Inc.
- Holmes County: Holmes County Probate Court
- Huron County: Catholic Charities Diocese of Toledo
- Licking County: Central Ohio Area Agency on Aging
- Lorain County: Lutheran Metropolitan Ministries
- Montgomery County: Life Essentials
- Pickaway County: Central Ohio Area Agency on Aging
- Richland County: Mid Ohio Guardianship Services, Inc., Catholic Charities Diocese of Toledo
- Summit County: Summit County Probate Court Warren County - LifeSpan

Note: This list may not be comprehensive but may not include every volunteer guardianship program in Ohio as some counties did not respond to requests to comment.

Katie Ellington is an education reporter based in Mansfield, Ohio. Follow her on Twitter at @KT_Ellington. Mary Schuermann reports for Ohio News Connection.

This collaboration is funded in part by the Ohio News Media Foundation and the George Gund Foundation, and produced in association with Media in the Public Interest.


get more stories like this via email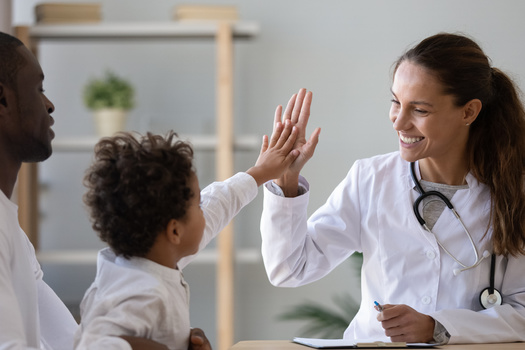 Health and Wellness
Advocates for affordable health care are speaking out to remind people what is at stake if the Affordable Care Act is repealed in the wake of recent s…
Social Issues
Roughly one in eight Nebraskans who have experienced hunger is a child. The state has a chance to help their families afford groceries, but must 'opt …
Environment
If you live in a flood prone community, soil health from nearby farmland may have something to do with it. Ag voices in Wisconsin say government-…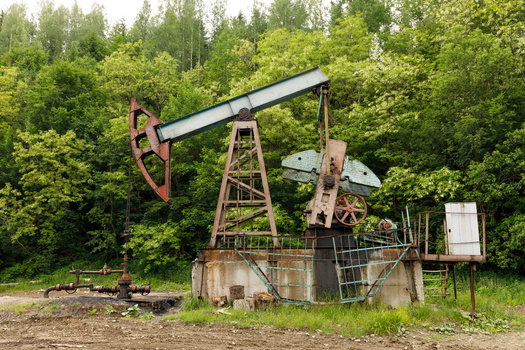 Environment
A Virginia group is working out ways to reforest former mines across Appalachia. The state has several hundred thousand acres of mine land, which …
Social Issues
When a Texas woman began her six-year journey to adopt, she hoped to affect one child's life. Felicia Lewis, an adoptive parent, is now making a …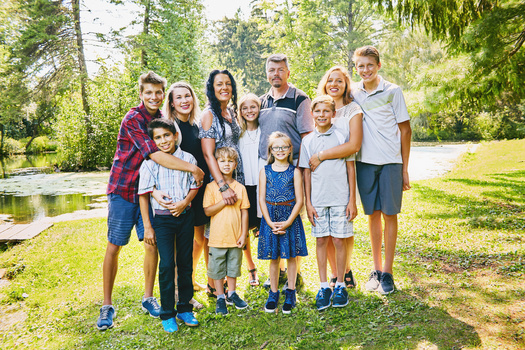 Social Issues
Many parents complete their families through adoption, and November has been the month to encourage awareness, recognize those still waiting to be …
Environment
Wildlife advocates are pushing back on a bill in Congress which would remove federal wilderness protections from some Montana land. There are …
Environment
The Arizona Governor's Office of Resilience and industry leaders discussed clean energy investments in the state at Honeywell's facility in Phoenix Mo…