Concejos locales ayudan a darle rumbo a la Atención Médica en Oregon
PORTLAND, Ore. – La gente de Oregon juega un papel activo en darle forma al Plan de Salud de Oregon ("Oregon Health Plan"), el programa Medicaid del estado. Todas las juntas conocidas como consejos consultivos de la comunidad están bien establecidas -aunque son poco conocidas- y se aseguran de que las necesidades de salud de sus comunidades sean atendidas. En todo el estado, los consejos son integrados por gente de la localidad que brinda orientación sobre las prioridades al Plan de Salud de Oregon (OHP). Don Bruland es un miembro voluntario de dos consejos comunitarios en el sur de Oregon.

"Parte de cuidarse uno mismo es sentir que se tiene voz en el propio futuro, y estar en el consejo consultivo permite que la gente piense: 'Puedo ser parte de la solucion para mejorar la atencion medica.'"

Bruland es miembro de los consejos consultivos comunitarios Enlace Jackson de Atención ("Jackson Care Connect") y de Todos los Cuidados ("All Care"), así como director retirado de Servicios para Personas Mayores y Discapacitadas ("Senior and Disabilities Services") en el Consejo de Gobiernos de Rouge Valley. Las Organizaciones de Cuidados Coordinados, como "Jackson Care Connect" y "AllCare" manejan el Plan de Salud de Oregon ("Oregon Health Plan") en sus localidades, y a los dos se les pide crear estas consejerías.

La Organización de Atención Coordinada de Columbia Pacific ("Columbia Pacific Coordinated Care Organization") ha asesorado a consejos en cada uno de los tres condados que atiende -Clatsop, Columbia y Tillamook- y a uno regional. En la primavera, este consejo regional recabó más de mil doscientas opiniones de los residentes sobre cómo desarrollar un Plan de Mejora de la Salud Comunitaria ("Community Health Improvement Plan"). Nancy Knof, de Columbia Pacific, comenta que el consejo etiquetó esas prioridades como la necesidad de cuidados informados sobre traumas, abuso de substancias y prevención del suicidio, y de reducir la falta de vivienda. Knopf dice que la colaboración es crítica para apoyar y mejorar la atención de la salud.

"Tienes que hacerlo en coordinacion con no solo la gente que recibe los servicios sino con tus socios comunitarios, que son clave para dar los servicios."

Joseph Watson y su esposa son miembros del Consejo Consultivo de la Comunidad de Oregon, en Portland. Opina que la mayoría de las organizaciones no buscan este tipo de aportaciones de base. Watson afirma que es voluntario en la mesa para retribuirle a su comunidad.

"Me da gusto ayudar a los demas. En cierto punto yo y mi esposa ibamos con rumbo a necesitar ayuda. Ahora estoy en posicion de ayudar, y es lo menos que puedo hacer."


Disclosure: CareOregon contributes to our fund for reporting on Health Issues, Senior Issues. If you would like to help support news in the public interest,
click here.
get more stories like this via email
Social Issues
High school graduates have the option before taking their next academic step to choose a gap year - for traveling, relaxing, or researching different …
Environment
A bill designed to fight price-gouging at the gas pump is expected to pass the California State Assembly today and be signed by Gov. Gavin Newsom …
Environment
This week, Hispanic environmental advocates are heading to Washington, D.C., from around the country to engage lawmakers on issues affecting us all…
Social Issues
More than one in three Ohioans are relying on credit cards for spending needs, and nearly a quarter say they've increased their credit-card use in …
Social Issues
Massachusetts, like other states, continues to struggle with a shortage of teachers. But for one English teacher at Martha's Vineyard Regional High …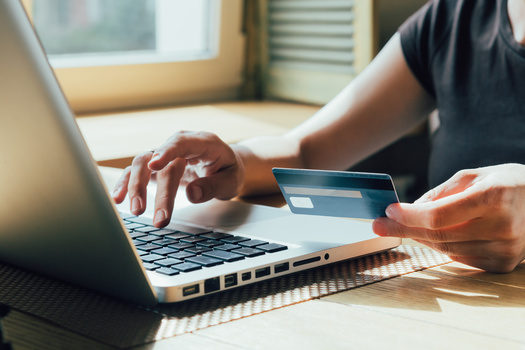 Social Issues
The Consumer Financial Protection Bureau has proposed new regulations on credit card late fees, which could save Americans billions of dollars…
Environment
Researchers with the University of New Hampshire are taking to the skies to study the state's increasingly fragmented forests. Urban and …
Social Issues
Graduate-student workers throughout the University of Maine System are taking steps to unionize and seek recognition from university officials…