MD Volunteers Take Out the Trash from Chesapeake Bay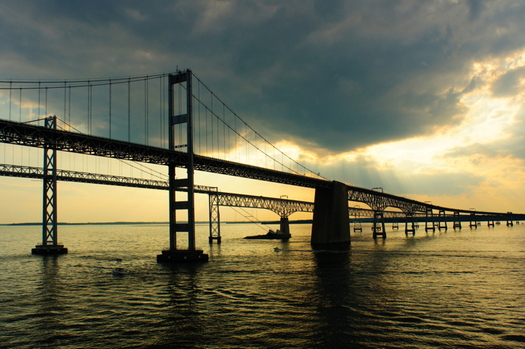 Maryland has been more keenly focused on cleaning up the Chesapeake Bay in recent years, but conservation groups say more should be done. (iStockphoto)
By Diane Bernard, Public News Service - MD - Producer, Contact
July 11, 2019
ANNAPOLIS, Md. – It's time to take out the trash – out of the Chesapeake Bay, that is, and the waterways that feed into it.

This is the first Chesapeake Cleanup Week, sponsored by the Coastal Conservation Association of Maryland.

And some groups are making it a competition to see who collects the most trash at rivers, creeks and shorelines along the bay.

The event supports efforts of the Chesapeake Clean Water Blueprint, which promises to restore clean water to the bay by 2025.

Maggie Hughes, assistant director of the Coastal Conservation Association of Maryland, says recent cleanups in Baltimore and sites around the bay have uncovered an excessive amount of plastic straws and bottles.

"The majority of the stuff we're finding is single-use plastics that people are literally using every day," she states. "And you know, if they're just not disposed of properly, unfortunately, they're going to flow right into the waterway."

The cleanup comes in the same week that the Environmental Protection Agency said that draft bay-cleanup plans created by watershed states might not make the mark to deliver a healthy Chesapeake by 2025.

The EPA says Maryland's plan meets its nutrient-reduction goals, but needs to offer more information on how it will control farm runoff into the bay.

Some people are sharing their cleanup results through a special app called iAngler Tournament, Hughes points out. The app is normally used to photograph catch-and-release fish, but this week, folks are documenting the trash they find along the bay.

Hughes says it's alarming to see so much plastic, which harms the ecosystem when marine life eats it.

"Once it gets into their stomachs, then we're in trouble," she stresses. "The body's not meant to digest plastic.

"It's actually getting into the tissues of the animals as well, you know. We're fishing or eating those fish, and it's getting into our bodies."

On Saturday morning, CCA is hosting cleanup activities at three sites on the bay: Red Bridges in Greensboro, Truxtun Park in Annapolis, and Solomons Public Boat Ramp on Solomons Island.