Bill in ID to 'Oppose' Sharia Law Among Copy-Paste Legislation Nationwide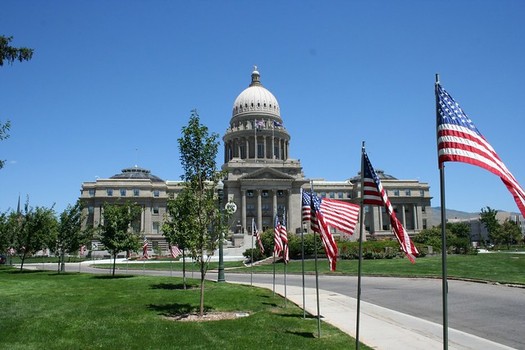 Legislators in 17 states, including Idaho, have introduced identical bills opposing Sharia law 40 times over the past decade. (Boise Metro Chamber of Commerce/Flickr)
July 25, 2019
BOISE, Idaho – Does this bill sound familiar?

An investigation of state legislation across the country finds Idaho is one of many states where identical bills aimed at preventing Sharia law in courtrooms has been introduced.

A joint investigation by the Arizona Republic, Center for Public Integrity and USA Today finds "American Laws for American Courts" bills were introduced 40 times in 17 states over the past decade with text coming from the right-wing think tank Center for Security Policy.

Dustin Gardiner, a reporter who was part of the investigation, says this copy-paste type of legislation raises concerns about transparency and whether legislators are addressing an actual problem.

"Are they just introducing things because an interest group has asked them to and have they really done their research?" he states. "And it also raises the question of whether the bills they're running are a response to organic concerns, and that was one of the criticisms with the anti-Sharia bill in Idaho."

Former state Rep. Eric Redman introduced the bill three times starting in 2016, but it never passed.

Critics say lawmakers were targeting Muslims with the bills and the Council on American-Islamic Relations called it "government-sanctioned Islamophobia."

Redman did not respond to a request for comment.

The former lawmaker has criticized Sharia but has said the bill does not specifically name Islam in its text, instead proposing to prohibit "foreign laws."

No Idaho judge has made a decision based on foreign laws.

For most Muslims, Sharia is a traditional code of conduct governing how to pray and be respectful citizens.

For their "copy, paste, legislate" investigation, Gardiner and his colleagues used software to analyze state legislation from the past eight years.

It found at least 10,000 bills were almost entirely copied from model legislation and more than 2,100 were signed into law.

While measures such as the one in Idaho don't have much practical effect, Gardiner says organizations such as the Center for Security Policy have used them as fundraising tools.

"What we did see was that the groups who pushed these bills, they used them as promotional vehicles," he states. "In a lot of senses, it was an opportunity to draw people to their organizations. They sent speakers around the country and they raised money."

Gardiner says this tactic is not limited to any particular political ideology, adding that most model legislation their investigation looked into focused on industry and regulations, not ideological issues.