Legal Protections for Military Members in House Defense Bill
SEATTLE – Congress's defense spending package could provide military service members and their families more legal protections.

The House-passed version of the National Defense Authorization Act includes provisions that ban forced arbitration clauses so service members can take consumer and employment fraud to court.

It also would overturn the Feres Doctrine – a 1950 Supreme Court decision designed to protect the Defense Department from lawsuits in medical cases, such as split-second decisions by medics on the battlefield.

But Larry Shannon, government affairs director for the Washington State Association for Justice, says that decision has extended to any service member injury, illness or wrongful death.

"If this Feres Doctrine has become an exception that has swallowed the rule of accountability, there is no accountability for these health care providers both in the military and providing services to the military," he states. "They get, basically, an immunity card from this Feres Doctrine."

Shannon credits U.S. Rep. Adam Smith of Washington state, chairman of the House Armed Services Committee, for ensuring these measures were part of the final House bill.

However, the provisions weren't included in the Senate version so it's not yet clear if they will be part of the final package.

Critics of these measures say the Defense department will be subject to unending lawsuits.

Shannon also praises the forced arbitration prohibition provisions, which give service members the ability to sue in cases involving fraudulent debt collection or home loans, and against employers, such as military contractors. He notes that it's hard enough for the public to enforce their rights under forced arbitration agreements. It's nearly impossible for service members.

"The net effect is just stripping your rights away from you," he maintains. "You have no redress. It means that they have a license to steal from the members of the military with virtually no accountability and no redress on these consumer transactions and from some of these contractors in the area of employment."

The House and Senate are expected to begin negotiations on the 2020 spending package in August. The current spending bill expires at the end of September.


Disclosure: Washington State Association for Justice contributes to our fund for reporting on Consumer Issues. If you would like to help support news in the public interest,
click here.
get more stories like this via email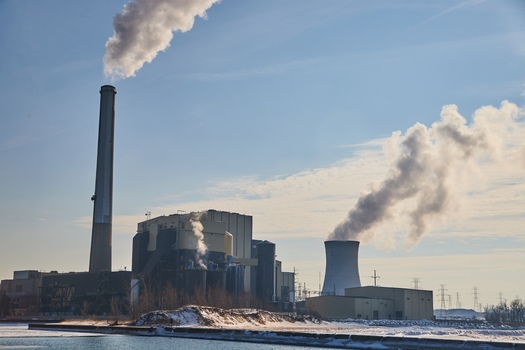 Environment
By Tom Perkins for Planet Detroit.Broadcast version by Mark Richardson for Michigan News Connection with support from the Solutions Journalism Network…
Environment
By Jared Brey for Governing.Broadcast version by Deborah Van Fleet for Missouri News Service reporting for the Solutions Journalism Network-Public New…
Social Issues
South Dakota is once again locked in a debate over a bill concerning transgender youth. It seeks to ban gender-affirming care, with supporters …
Social Issues
While the Pennsylvania House is still out of session and won't resume until late February, the public and advocacy groups are voicing their concerns…
Social Issues
Better health and educational outcomes are being touted as the potential benefits as Minnesota lawmakers discuss whether to provide free school meals …
Social Issues
CORRECTION: YouthTruth surveyed more than 28,000 high school seniors from the class of 2022 and the class of 2019 in 19 states, including New York…
Social Issues
For more than two decades, a workforce development program in El Paso has invested in the economically disadvantaged to help them attain the …
Health and Wellness
Nebraska's long-term care facilities face staffing shortages and other factors that could lead to more closures if state funding isn't increased…