BLM Plan Could Open Central Montana Up to Oil, Gas Drilling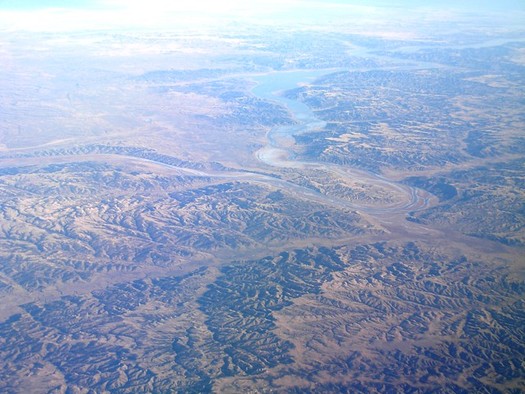 The BLM Lewistown Field Office recommended 200,000 acres of land in its district be conserved for its special environmental characteristics. (brewbooks/Flickr)
August 1, 2019
LEWISTOWN, Mont. – A resource management plan (RMP) for central Montana is drawing the ire of conservation groups and former public lands officials, calling it a sell-off to the oil and gas industry.

The Bureau of Land Management released a draft RMP for 650,000 acres of land it oversees stretching from the Missouri Breaks to the Rocky Mountain Front.

Despite the Lewistown Field Office's preference that 200,000 acres be given special environmental protections, the agency has recommended protecting zero acres.

Dave Chadwick, executive director of the Montana Wildlife Federation, says BLM's preferred alternative would open up roughly 95% of the area to development.

"Oil and gas drilling, road construction, all kinds of other development that will essentially close off public access, fragment wildlife habitat and have a real long-term impact on hunting and fishing opportunity and, really, the local economies of communities that depend on hunting activity in the area," Chadwick laments.

One former Montana and Dakotas BLM director, Mike Penfold, says he's never seen a plan favor energy development and disregard conservation as much as this plan.

The BLM says the agency expects drilling interest in the area to be low and notes the agency hasn't yet picked a plan. The public can comment on BLM's plan alternatives until Aug. 15.

Chadwick says hunting's economic boost to the area could suffer under this plan. According to a study by Headwater Economics, hunting provided nearly $4 million to Fergus and Petroleum counties in 2015.

Chadwick says Montana is a big place that can accommodate all kinds of uses, and also notes that managing public lands for multiple uses is the mandate under federal law.

"We are really looking to get the Bureau of Land Management through this RMP and through all of their activities to really go back to that multiple-use mandate and listen to local stakeholders and all the people who depend on these public lands," he states.

Chadwick says this plan is getting a lot of attention across the West and argues it could be precedent-setting for how other resource management plans approach development on public lands.

A draft RMP also is out for BLM lands near Missoula that similarly recommends protecting zero acres for their special wilderness characteristics. The public comment period for that plan also ends on Aug. 15.