To Ease Eviction Crisis, Richmond Must Boost Support for Renters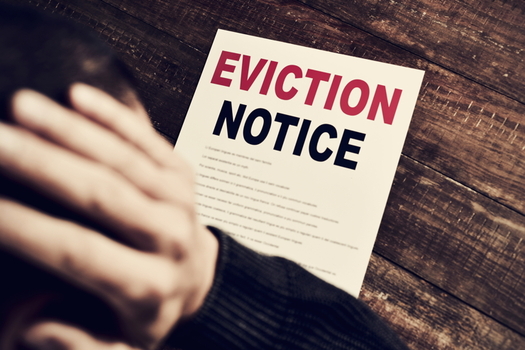 Chesapeake, Hampton, Newport News, Norfolk and Richmond were among the top 10 cities in the United States for high eviction rates, according to a 2016 report. (Adobe Stock)
August 14, 2019
RICHMOND, Va. – Richmond needs to do more to help stem what some see as an eviction crisis, according to a new report.

The city should establish a centralized office for tenants to seek legal advice when facing an eviction, according to the report written by law students from Yale and Stanford universities. The report aimed to provide policy solutions to support a slew of laws passed by the Virginia Legislature this year to help reduce evictions.

It suggested ways to support renters after an eviction, and Christie Marra, an attorney with the Virginia Poverty Law Center, said it also recommended educating tenants about their rights.

"People need to understand what the court documents mean," she said. "People need to understand that if they're taken to court because they haven't paid their rent, that there are a number of opportunities to pay rent before they get evicted."

The state laws went into effect July 1. Some landlords have said they approve of the report's recommendations, since evictions are costly for everyone involved.

A 2016 Princeton University report found that among large cities, Richmond has the second-highest eviction rate in the nation, at 11.4% – and four other Virginia cities made the top-10 list.

The report sparked this year's Legislature to pass seven bills to help low-income renters avoid being kicked out. One bill, known as the Eviction Diversion Pilot Program, provides financial and legal assistance for folks who can't afford their rent.

"We know that Legal Aid attorneys in Virginia can handle about 20% of the civil legal needs of low-income people," Marra said, "so having a little bit more still doesn't get us where we need to be, but it's still very helpful."

House Bill 1898 also became law, giving renters more time to catch up with unpaid rent and fees before an eviction judgment.

The Princeton University Eviction Lab data is online at evictionlab.org, details of the Eviction Diversion Pilot Program are here, and the text of HB 1898 is here.