Virginia Launches Living Wage Program on Labor Day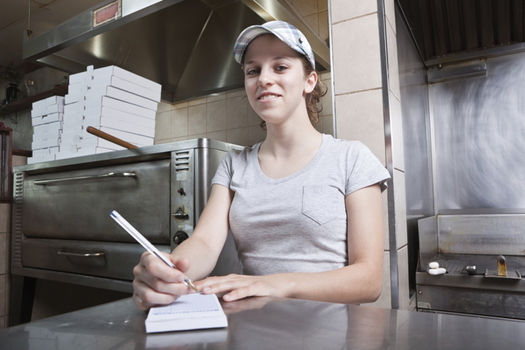 Earning the federal minimum wage of $7.25 an hour full-time works out to $15,000 a year, which is below the federal poverty level for a family of two.
September 2, 2019
CHARLOTTESVILLE, Va. – Virginia business owners on Labor Day are being urged to offer a living wage to all of their employees.

The Living Wage Coalition of Central Virginia launches its campaign Monday to encourage employers in Charlottesville to pay workers at least $15 an hour.

Kim Crater, an organizer with the coalition, says the Labor Day holiday celebrates the dignity of workers, who she says can't survive on the federal minimum wage of $7.25 an hour.

"If you're working full time you should be able to feed your family," she states. "That's a ground floor of what's fair and that's currently not happening here in Charlottesville and many places."

Some economists and employers are opposed to raising the minimum wage, saying it would hurt profits and cause higher unemployment.

But raising the minimum wage likely won't slash jobs in low-income areas, according to a new study from the University of California at Berkeley.

Boosting salaries will also help reduce poverty by giving workers more money to spend and put back into the economy, the study says.

Crater says employers can benefit from the higher wage as well as workers. She explains that paying a larger hourly rate reduces employee turnover, which helps employers avoid the headache of having to constantly train new workers.

"Research also shows that employees that are paid better, just tend to have better morale and that shows in their work," she points out. "They have better interactions with customers and they're just representing their employer more favorably."

Nearly all of the 2020 Democratic Party presidential candidates, including former Vice President Joe Biden and U.S. Sen. Elizabeth Warren of Massachusetts, back a $15 minimum wage.