PA Pushback on EPA Plan to Eliminate Methane Regulations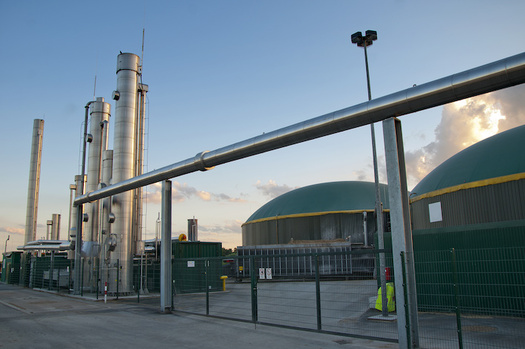 U.S. oil and gas operations release an estimated 13 million metric tons of methane per year. (Bertold Werkmann/Adobe Stock)
By Andrea Sears, Public News Service - PA - Producer, Contact
September 3, 2019
HARRISBURG, Pa. — Environmental groups say the latest deregulation proposal from the Environmental Protection Agency would be devastating for the health of Pennsylvanians and the future of the planet. Late last week, EPA Administrator Andrew Wheeler released a proposal to eliminate direct regulation of methane emissions from new and modified oil and gas facilities.

According to Mollie Michel, Southeast Pennsylvania field consultant with Moms Clean Air Force, that would endanger the health of vulnerable populations, like children and older adults, as more ozone-forming compounds escape into the air.

"The EPA has become almost an arm of the oil and gas industry, protecting them over public health and the environment," Michel sail

The EPA said the proposal is in line with President Donald Trump's directive to eliminate rules that unduly burden energy development beyond what is necessary to protect the public.

Experts estimate methane, a powerful greenhouse gas, accounts for 25% of the global climate change happening now. Michel pointed out that as the second-largest methane-producing state, Pennsylvania needs to step in where the EPA is backing off.

"We're looking toward Gov. Wolf to show his leadership on the state level and enact strong methane controls from existing sources of this dangerous pollution across the Commonwealth," she said.

In April, the Pennsylvania Department of Environmental Protection released draft rules for controlling emissions from existing oil and gas facilities - but critics say they don't go far enough.

Michel noted the new EPA proposal must be published in the Federal Register, which will trigger a public-comment period before it can go into effect.

"The minute that 60-day public-comment period opens up, we'll be asking individuals in Pennsylvania and across the country to put their comments in, so that at least our voices are being heard," Michel said.

More information is available at EDF.org.