Faculty Worries About WA Community College's Future
UPDATE: Shoreline Community College says it's proposing to only cut one faculty position and add three. It also says the dental-hygiene program will be off limits from cuts.

SHORELINE, Wash. -- With a budget shortfall looming, faculty members at a Washington state community college are concerned about the future, and say theirs could be a cautionary tale for other colleges.

Shoreline Community College in suburban Seattle anticipates every program could feel the pain as administrators look to make up for $2.3 million in funds. Eric Hamako is a professor of multicultural studies and president of the Shoreline Community College Federation of Teachers, part of AFT. He said cutting programs or faculty may provide some short-term savings ...

"But by doing so, we're really concerned that the college may be killing the goose that lays the golden egg by saving a little bit of money now and cutting something that is really providing for the lifeblood of the college," Hamako said.

According to its proposed budget, Shoreline Community College will only cut one faculty position and add three others. Most of the cuts will come to administrative and classified staff, which will each lose about four positions. The Board of Trustees is also considering cutting the men's soccer team in fall 2020.

Hamako said there are concerns the college is not being transparent with its finances. The state gave nearly $40 million to the college for a new building that would have housed Shoreline's popular dental-hygiene program. But the college then announced the building didn't have room for the program. That prompted lawmakers to threaten to withhold funding. Shoreline responded by saying it would work on a new plan for the building.

Hamako said the college is mismanaging the program, including by failing to admit a new cohort of dental-hygiene students this year.

"The dental hygiene program is really just one example of the way the college is trying to make cuts by balancing it on workers' backs," he said.

Shoreline says this it can't admit a new cohort without a building lined up to house second-year students, in accordance with accreditation guidelines. It also says the program is not being considered in its cuts.

Hamako said the program also is important for the community surrounding the college. It provides dental care for about 2,300 low-income people in the area.

Hamako said these aren't just issues at Shoreline, these are problems that are going on in higher education across the country.

"There's a divestment in good, quality jobs for staff and for faculty and there's a greater investment in raising the salaries of upper administrators and upper-middle managers," he said.


Disclosure: American Federation of Teachers of Washington contributes to our fund for reporting on Budget Policy & Priorities, Early Childhood Education, Education, Livable Wages/Working Families. If you would like to help support news in the public interest,
click here.
get more stories like this via email
Environment
COLUMBUS, Ohio -- Succession is an inevitable process for Ohio farmers, and it can also be an opportunity to re-imagine the land. Vicki Harder-…
Environment
HELENA, Mont. -- To honor the Biden administration's steps toward greater ties with tribal nations, conservation groups are calling on it to list the …
Social Issues
PIERRE, S.D. -- Supporters of establishing recreational marijuana in South Dakota say they're pouring all their energy into a new ballot initiative…
Environment
RICHMOND, Va. -- In central Virginia, permanent access to land is one of the biggest barriers to farming. A new land-trust model aims to secure both …
Social Issues
BOSTON -- This holiday season, consumer advocates are urging Commonwealth residents to consider giving gifts that don't require purchasing anything…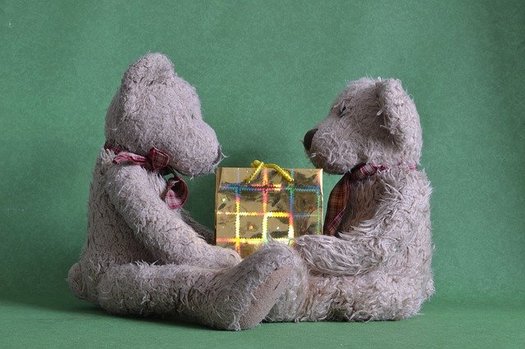 Social Issues
AUSTIN, Texas -- Supply chain delays have some holiday shoppers stressed that gifts won't be on store shelves on this "Black Friday," or won't arrive …
Social Issues
DETROIT -- As cold weather moves in, state agencies are working to make sure Michiganders know how to apply for the Michigan Energy Assistance …
Social Issues
NEW YORK -- A team of New York-based filmmakers is producing a documentary about reclaiming Indigenous heritage, told through the experiences of an 18…