Analysis: OR Hospital Workers Exposed Economically, Too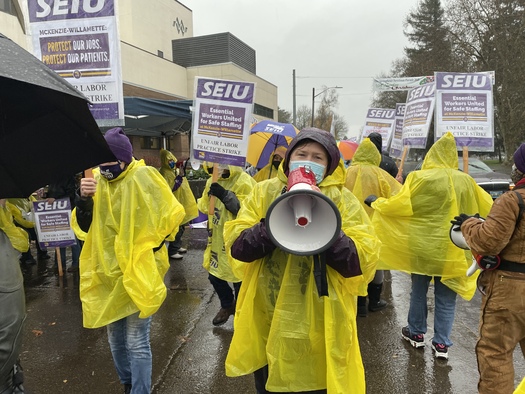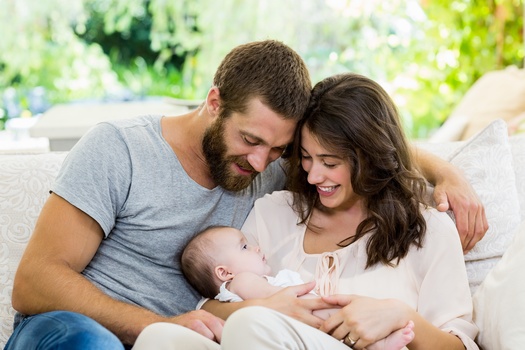 Wednesday, April 29, 2020
PORTLAND, Ore. -- Oregon hospital workers are on the front lines during the COVID-19 crisis, and some remain financially vulnerable as well.

A new analysis from Service Employees International Union Local 49 found that the median pay for one in five Oregon hospital workers isn't a living wage. Of 60,000 workers, more than 2,600 are on the state's Medicaid program, the Oregon Health Plan, despite working for a health-care provider.

Mike Morrison, assistant director of SEIU Local 49's health-care division, said the research found that pay for some of the Providence hospital system's top executives highlights the inequities.

"They've got more than 10 CEOs who make more than $1 million a year while the folks who are on the front lines use OHP or food stamps or SNAP to make those ends meet," he said, "and so it does leave a lot of folks saying, 'How are these essential workers the priority?'"

About 1,400 workers rely on SNAP benefits, according to the analysis. However, hospitals such as Providence face financial stresses of their own in the pandemic. Non-urgent procedures, which have been suspended, are a major source of funds, and Providence officials say they've lost 40% of their revenue since the crisis began.

Workers paid less than a living wage and without employer-sponsored health care include nursing assistants and emergency-room technicians, as well as cleaning and janitorial staff. The union is pushing for an additional $5-an-hour essential worker pay, and paid leave for workers exposed to the coronavirus.

Jennifer Bryant, a phlebotomist at Providence Milwaukie Hospital, said she was exposed to a patient who later tested positive for COVID-19 -- but didn't have access to testing herself because she wasn't showing symptoms.

"It just brings a little extra stress," she said, "not knowing who you're dealing with or what they might have, and bringing it home to your family later -- you know, always stressful."

Morrison said the lack of health insurance is a major barrier. He said he believes hospitals should cover the cost of treatment for workers or their family members if they contract the virus.

"They're just so economically vulnerable that walking away from this coronavirus pandemic with a whole bunch of medical debt -- because they contracted coronavirus or because someone in their household did -- is just going to make things so much harder for these folks," he said.

The SEIU Local 49 analysis is online at seiu49.org.


Disclosure: SEIU Local 49 contributes to our fund for reporting on Livable Wages/Working Families, Social Justice. If you would like to help support news in the public interest,
click here.
get more stories like this via email
Environment
WHITING, Ind. -- International oil-and-gas producer BP will pay more than $500,000 to the federal government as part of a legal settlement over air …
Social Issues
DENVER -- Women and low-income students disproportionately put their college careers on hold during the pandemic, according to a new report. Of the 1…
Social Issues
HARRISBURG, Pa. -- With kids stuck at home early in the pandemic, a new report said child-abuse cases decreased in 2020, but children's advocates say …
Social Issues
MINNEAPOLIS -- With forbearance protections ending during this stage of the pandemic, some struggling homeowners are sorting out their mortgage …
Social Issues
COLUMBUS, Ohio -- In a system plagued by a history of disparities, Ohio's child-welfare workers and children's advocates say it is time to reimagine …
Environment
PITTSBURGH -- Pennsylvanians were overwhelmingly present during three days of virtual public testimony to the Environmental Protection Agency (EPA) la…
Social Issues
FRANKFORT, Ky. -- Kentucky lawmakers heard from the state's nurses, firefighters, truck drivers, grocery store employees and other essential workers …
Social Issues
PORTLAND, Maine -- About 2,200 children are in foster care in Maine, and agencies say there are not enough families who are actively able to accept …