WV Groups Laud Court "Freeze" on Pipeline Construction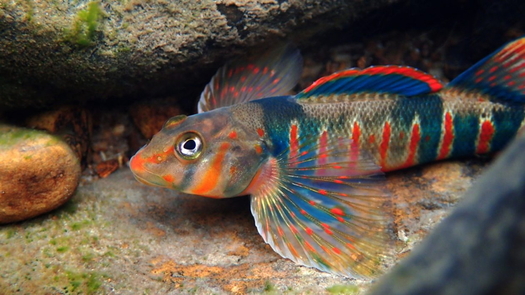 The candy darter is one endangered fish species that conservation groups want to protect from the effects of pipeline construction in Virginia and West Virginia. (Native Fish Coalition)


November 13, 2020
CHARLESTON, W.Va. - Conservation groups are applauding a federal court ruling that blocks permit approval to construct the Mountain Valley Pipeline through a thousand streams and wetlands they say it would endanger.

Some groups had sued the pipeline's backers, saying investors were told of the need to steamroll through critical streams "as quickly as possible before anything is challenged."

At the West Virginia Highlands Conservancy - one of the groups that sued - Mining Committee Chair Cindy Rank said pipeline operators were trying to move ahead with construction without having federal agencies consider endangered species and their habitat.

"The philosophy is frequently, 'Do it first and get permits later, apologize later,'" said Rank. "It's easier and it's quicker to avoid the laws and the considerations, the things that have to be studied in detail, then just going ahead and doing what you want to do in the first place."

The pipeline would carry fracked natural gas through 300 miles in Virginia and West Virginia.

In October, the Federal Energy Regulatory Commission approved moving forward with construction after earlier legal challenges. This week's decision stops construction on water-crossing areas, but work on land will continue.

Rank pointed out the candy darter is just one endangered fish species that needs protection from pipeline construction. But more than that, she said entire streams could be wiped out while digging underground on the route.

"A lot of these streams are downhill from extremely steep slopes," said Rank. "And the runoff, and the silt and the mud that comes off those steep slopes when the pipeline is being cut in, you know, just smothers the stream and the life that's in it."

The Mountain Valley Pipeline is one of several energy projects backed by the Trump administration that has run into delays with court challenges by environmental groups. Another project in the same region, the Atlantic Coast Pipeline, was called off in July amid opposition.
Disclosure: West Virginia Highlands Conservancy contributes to our fund for reporting on Energy Policy, Public Lands/Wilderness. If you would like to help support news in the public interest,
click here.