Report: Making NM Rivers 'Wild and Scenic' Would Boost Economy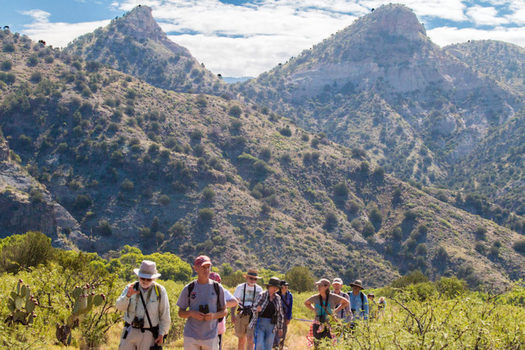 Prior to the COVID-19 pandemic, roughly 913,000 people visited the Gila and San Francisco Rivers annually, according to a new study. (swnmaudubon.org)
November 20, 2020
SILVER CITY, N.M. -- The Gila and San Francisco rivers in southwest New Mexico have been central to the state's history, and their designation as "Wild and Scenic" would boost future recreational activities and the local economy, according to a new report.

The research shows water-related outdoor recreation in the area supports thousands of jobs which provide $92 million of income. Grant County Commissioner Alicia Edwards has seen firsthand what the rivers provide.

"It stimulates activity that is responsible for 4,000 or more jobs in this area, and that is huge," she said, "and they're jobs that are probably primarily small businesses."

Senate Bill 3670, the M.H. "Dutch" Salmon Greater Gila Wild and Scenic River Act, currently before the U.S. Senate, would include the Gila and San Francisco in the National Wild and Scenic Rivers System.

Axie Navas, director of the state Outdoor Recreation Division said support from communities for the legislation has been resounding -- from tribes to sportsmen and women, to veterans, landowners, small-business owners, ranchers and conservation groups.

"I'd say that access to these clean, protected places -- and specifically, in this case, we're talking about the waters that New Mexico is so proud of, these rivers -- that translates to higher quality of life for the areas," she said.

Navas said it also translates to people wanting to move to the area and raise families. Edwards agreed, and said a Wild and Scenic designation would help diversify the economy -- which, in addition to tourism and recreation, includes ranching, farming and mining.

"Studies show across the country that recreation areas or cultural areas that become national monuments or Wild and Scenic increase visitors up to 30%," she said.

The new study was conducted by Southwick and Associates and commissioned by The Pew Charitable Trusts. Report authors based their calculations on a recent survey of households in New Mexico and Arizona, as well as data from 2017.


Support for this reporting was provided by The Pew Charitable Trusts.