Virginia Health Experts: High-Potency Pot Could Harm Youths
Correction: The Colorado General Assembly is still considering legislation to cap THC potency for marijuana products. An earlier version incorrectly said it was not.
RICHMOND, Va. -- As Virginia Gov. Ralph Northam proposes
fast tracking marijuana legalization
to July 1, health-care advocates are concerned high-potency cannabis products will harm the health of Virginians, particularly young people.
Jonathan Lee, medical director for addiction treatment facility the Farley Center in Williamsburg, said multiple studies show a link between
high-potency marijuana
and adverse reactions including anxiety disorders, depression and even psychotic episodes.
He said the
National Institute on Drug Abuse
finds 9% to 10% of people who use marijuana regularly will become physically dependent on it and experience withdrawal symptoms.
"This actually goes up dramatically when teenagers or young adolescents are using cannabis," Lee explained. "It goes up to about 17% of teenagers who use cannabis, particularly on a daily basis, will develop a substance-use disorder to cannabis."
He noted pot potency is much higher now than decades ago, and is concerned the impact of marijuana use today on Virginians will be worse than in the past, especially for young people whose brains are still developing.
Proponents of marijuana use say it helps with relaxation and symptoms of post-traumatic stress disorder.
Lee said Virginians need to be aware other hazards of marijuana products with high levels of THC, the main psychoactive part of cannabis, include dangers around small children eating cakes or candies made with the drug.
However, he thinks it's important to lower the potency to address those concerns but decriminalize marijuana so folks struggling with substance-abuse disorders aren't penalized and put into the criminal-justice system.
"The thought from the
American Society of Addiction Medicine
is that these people deserve to either have screenings looking to see if they might have other substance-use disorders including cannabis, and to have the education, prevention and treatment that should be available to the general population."
Four state legislatures are proposing state-level caps on potency levels of THC, including Florida, Massachusetts and Washington. A potential bill in Colorado never made it to the Legislature because it triggered a backlash with pro-marijuana advocates claiming caps can lead to a return to prohibition. But Colorado lawmakers are still discussing the issue.
get more stories like this via email
Social Issues
Parents' rights groups are praising a plan to extend paid sick leave for many California workers, which is now on a fast track to pass. Gov…
Social Issues
Changes to a student-loan program for public-service employees is transforming the lives of Montanans who had their debts forgiven. In October…
Health and Wellness
When the Pueblo Community Health Center opened its 14,000 square-foot facility in 2003, Pueblo's east side, home to mostly minority residents…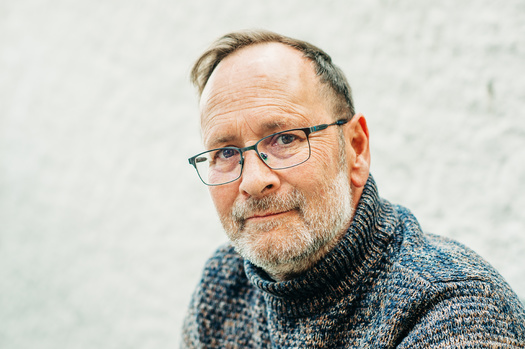 Social Issues
Minnesota is building on efforts to meet the needs of its growing population of older adults, now becoming the 10th state to join AARP's network of …
Social Issues
The past year saw American workers reassessing their jobs. However, those shifts did not result in higher union membership at the national level…
Social Issues
This summer, a key initiative to boost school meal access during the pandemic will expire. In North Dakota, those working at the community level say …
Environment
New research suggests Earth's Sixth Mass Extinction event, on par with the one that ended the age of dinosaurs, already is under way. Noah Greenwald…
Social Issues
As local municipalities consider ways to use an influx of funds from the American Rescue Plan, some communities see it as an opportunity to support …