Report: For Mental-Health Concerns, College Students Turn to Faculty
Wednesday, April 14, 2021
HARTFORD, Conn. - Emotional distress among college students is on the rise, and a new report says faculty members want more mental-health training to help those who may be in crisis.

In the survey of a dozen college campuses, 87% of faculty think student mental health has worsened since the pandemic began. However, only half said they'd have a good idea of how to recognize and help a student in mental or emotional distress.

Psychologist Dr. Carrissa Phipps of Middletown said that intuition is vital to get students proper care.

"Sometimes, a faculty member is that first person a student might disclose that they're struggling to, or the faculty member might be seeing that change in behavior, motivation," she said. "So, they can be a great source to help refer students to support."

In the survey, 73% of instructors said they'd like to have some training in student mental health. To make that happen in Connecticut, Phipps said, college administrators will need to make it a priority in their school budgets.

Phipps served on the Connecticut General Assembly's Mental Health in Higher Education Task Force, which delivered its own recommendations in February 2020. She said she thinks mental health is a priority in Connecticut higher education, but said COVID-19 has complicated the work.

"But I think that they're navigating it in a whole new world," she said, "and I think that the only thing that might change is that there would be more mention and support for implementing telehealth services."

Other task force recommendations include schools making a thorough assessment of their mental-health resources, increased promotion of those services to students, forming a mental-health coalition, and implementing crisis-management policies.

About one in five faculty members said helping students in emotional distress weighs on their own mental health as well. Phipps, who also is an adjunct professor at the University of Hartford, said mindfulness is vital.

"Balancing that generosity with students, and really being able to meet them where they are, and recognize that this is a really difficult time for all of us, while also setting boundaries and expectations," she said. "I think that that has just been really important for us to do as faculty for students."

She noted that since the pandemic hit soon after the task force released its recommendations, she's unsure whether schools have had a chance to implement them.


get more stories like this via email
Environment
COLUMBUS, Ohio -- Succession is an inevitable process for Ohio farmers, and it can also be an opportunity to re-imagine the land. Vicki Harder-…
Environment
HELENA, Mont. -- To honor the Biden administration's steps toward greater ties with tribal nations, conservation groups are calling on it to list the …
Social Issues
PIERRE, S.D. -- Supporters of establishing recreational marijuana in South Dakota say they're pouring all their energy into a new ballot initiative…
Environment
RICHMOND, Va. -- In central Virginia, permanent access to land is one of the biggest barriers to farming. A new land-trust model aims to secure both …
Social Issues
BOSTON -- This holiday season, consumer advocates are urging Commonwealth residents to consider giving gifts that don't require purchasing anything…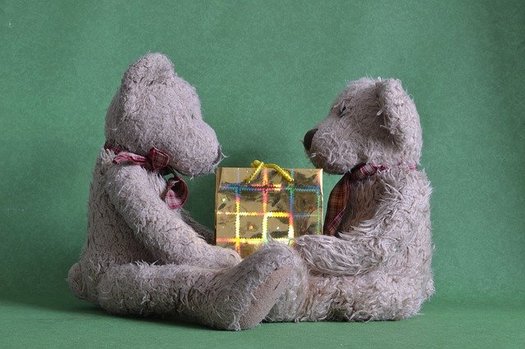 Social Issues
AUSTIN, Texas -- Supply chain delays have some holiday shoppers stressed that gifts won't be on store shelves on this "Black Friday," or won't arrive …
Social Issues
DETROIT -- As cold weather moves in, state agencies are working to make sure Michiganders know how to apply for the Michigan Energy Assistance …
Social Issues
NEW YORK -- A team of New York-based filmmakers is producing a documentary about reclaiming Indigenous heritage, told through the experiences of an 18…