State Health-care Workers in Middletown Seek End to Staffing Crisis
MIDDLETOWN, Conn. -- A new report from the Government Accountability Office (GAO) revealed there has been greater demand for behavioral health services during the pandemic, but smaller staff sizes at facilities.

Workers at four facilities in Middletown agree, and this week, they picketed and blocked traffic on Wednesday to make their point.

Tonya Long, mental health assistant at Connecticut Valley Hospital and a member of SEIU 1199, the New England Health Care Employees Union, is among the workers pressuring the state to fill 345 vacant positions more quickly than is happening now.

Long said the hospital's Addiction Service Department saw its number of beds dwindle from 110 to 36 because of staffing shortages amid the pandemic. She argued it isn't sustainable.

"The programming needs to change because the clients are changing," Long asserted. "We have people out there dying from their addiction, and we don't have the beds open to help them."

She emphasized Gov. Ned Lamont has cited financial issues as a reason to not fill positions at a faster rate.

The GAO report noted in the U.S., emergency department visits for suicide attempts and overdoses in the last year, mid-March to mid-October, were up 36% and 26%, respectively, compared to 2019.

Long added the spike in demand has also been prevalent at Connecticut Valley, and reduced staffing has put a strain on both workers and patient care.

"We have seen a lot of patients with psychiatric needs, as well as the addictions part of that component, more now than ever before," Long observed.

As of last night, there was only one open bed at state addiction services in Middletown, according to the Department of Mental Health and Addiction Services website, which tracks availability.

Long pointed out there's a waiting list of six weeks to several months at the treatment facilities. Her union, SEIU 1199, said it will make its demands again on May 13 at the State Capitol.


get more stories like this via email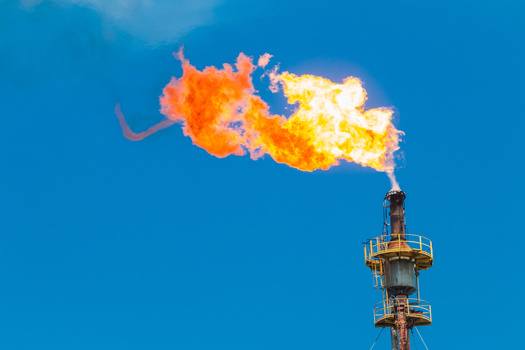 Environment
A new study found gas flaring in oil-producing states like North Dakota is not as effective in limiting harmful emissions when compared to long-standi…
Social Issues
Community and technical college faculty members are preparing for the legislative session in Olympia, and among the top priorities for the American …
Social Issues
The Holyoke area is home to many Puerto Rican families who say they will do what they can to help people there as they recover from the latest hurrica…
Social Issues
On the heels of a regional conference, multiple groups are working on new solutions for reducing the poverty gap in Minnesota. Nonprofits, …
Social Issues
The pandemic took a toll on the nursing profession, resulting in shortages across the nation and especially Texas, ranked the second-hardest-hit …
Social Issues
Most criminal offenses can be annulled except for violent crimes and those involving obstruction of government administration. An upcoming legal …
Social Issues
Advocates for a man wrongfully imprisoned for decades due to misconduct by a Durham Police detective and released in 2016, want the city to honor a …
Social Issues
Groups fighting hunger in California say untold suffering could be avoided if the policies championed at the latest White House conference are put int…