Report: For Kids, Virtual Court Hearings Put Legal Rights at Risk
CHICAGO -- As courts across the country consider whether to continue holding hearings remotely post-pandemic, juvenile-justice advocates are asking them to weigh the risks to due-process rights for young people.

Illinois has no minimum age for prosecuting children, so kids age 10 or younger are having their court hearings online.

Dr. Amanda Klonsky, lecturer at University of Chicago School of Social Work, Policy and Practice, who has worked as an educator in jails and prisons, said establishing trust with kids is critical.

Many in the juvenile-justice system are dealing with trauma, or in need of behavioral or developmental support.

"So, as an educator, I'm extremely concerned about the ways that this move toward expansion of virtual legal services and hearings will exacerbate the inequalities and the crisis that we were already in," Klonsky explained.

A new report from the National Juvenile Defender Center showed defense attorneys are finding it difficult to communicate effectively and confidentially with their young clients, and to bridge the digital divide, since some kids and families don't have access to high-speed broadband or other tools required for online communication.

Many defenders surveyed said in online client visits, they weren't sure who else was in the room, off-camera. It might be a correctional officer supervising a child using a facility's technology, or a parent or guardian, limiting their ability to speak privately.

Mary Ann Scali, executive director of the Center, said it's crucial to mitigate these issues now, and to resume in-person meetings with lawyers and court hearings beyond the pandemic.

"We want to be sure that, to the extent we have to continue to use these technologies, that they're private and confidential, that young people get to take breaks," Scali urged. "How hard is it for a young person to engage with a screen and really grasp the life consequences of these conversations that we're having, about their lives?"

The report also emphasized the pandemic's magnification of racial disparities in the juvenile system. It called on courts to recognize implicit bias in decisions to detain young people of color, and make efforts to keep children and teens out of custody and at home with their families.


get more stories like this via email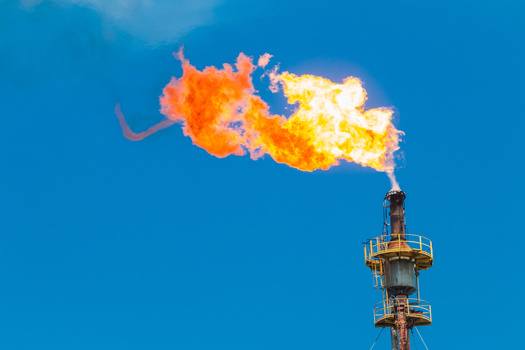 Environment
A new study found gas flaring in oil-producing states like North Dakota is not as effective in limiting harmful emissions when compared to long-standi…
Social Issues
Community and technical college faculty members are preparing for the legislative session in Olympia, and among the top priorities for the American …
Social Issues
The Holyoke area is home to many Puerto Rican families who say they will do what they can to help people there as they recover from the latest hurrica…
Social Issues
On the heels of a regional conference, multiple groups are working on new solutions for reducing the poverty gap in Minnesota. Nonprofits, …
Social Issues
The pandemic took a toll on the nursing profession, resulting in shortages across the nation and especially Texas, ranked the second-hardest-hit …
Social Issues
Most criminal offenses can be annulled except for violent crimes and those involving obstruction of government administration. An upcoming legal …
Social Issues
Advocates for a man wrongfully imprisoned for decades due to misconduct by a Durham Police detective and released in 2016, want the city to honor a …
Social Issues
Groups fighting hunger in California say untold suffering could be avoided if the policies championed at the latest White House conference are put int…