WI Lawmakers Take Up Police Reforms
MADISON, Wis. -- The Wisconsin Senate is expected to consider a handful of police reform measures today.

Lawmakers say they're including many perspectives amid greater scrutiny of law enforcement, but they know the effort isn't a cure-all.

This week's action is being closely monitored as the Legislature takes its first significant step in this area since the police killing of George Floyd in Minneapolis, and the Jacob Blake shooting in Kenosha.

Sen. Lena Taylor, D-Milwaukee, told the Milwaukee Press Club she hopes the bipartisan approach sets the stage for more comprehensive action down the road.

"What you see is our effort to try to bring all of the different opinions together," Taylor explained. "And it's not 'the perfect,' but I promise you, I believe it's better than where we are."

Among other things, the package of bills calls on the Wisconsin Department of Justice to bolster data collection on use-of-force incidents. If approved, the bills would go to the Assembly for a vote.

Beyond that, lawmakers are still working on more contentious proposals, including chokehold restrictions. Some are calling for a total ban; others argue for exceptions in certain situations.

Sen. Van Wanggaard, R-Racine, is also leading the efforts, and said while much attention has centered around the response to last year's incidents, bipartisan talks have been going on for a while among lawmakers.

"This really shows that there is transparency in areas where we can make that a little bit better and collect a little more information, and be able to allow that information to be out into the community," Wanggaard stated.

He added they're working with some ideas from a special task force created by the Assembly Speaker last year.

While not all issues have been addressed, Sen. Taylor said she believes the current proposals will clear the Legislature and will have the backing of Gov. Tony Evers.


get more stories like this via email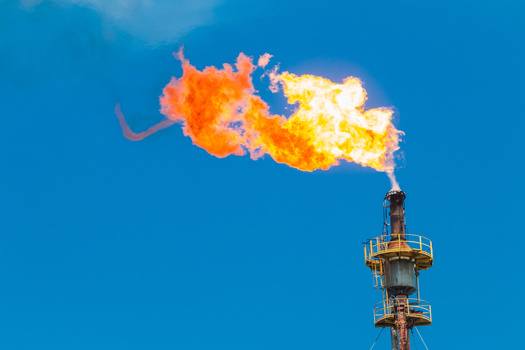 Environment
A new study found gas flaring in oil-producing states like North Dakota is not as effective in limiting harmful emissions when compared to long-standi…
Social Issues
Community and technical college faculty members are preparing for the legislative session in Olympia, and among the top priorities for the American …
Social Issues
The Holyoke area is home to many Puerto Rican families who say they will do what they can to help people there as they recover from the latest hurrica…
Social Issues
On the heels of a regional conference, multiple groups are working on new solutions for reducing the poverty gap in Minnesota. Nonprofits, …
Social Issues
The pandemic took a toll on the nursing profession, resulting in shortages across the nation and especially Texas, ranked the second-hardest-hit …
Social Issues
Groups fighting hunger in California say untold suffering could be avoided if the policies championed at the latest White House conference are put int…
Social Issues
Child abuse cases in the state dropped between 2019 and 2020, but Kentucky still ranks fifth among states for incidents of child maltreatment…
Health and Wellness
With many people still struggling in the wake of the pandemic, this week's National Depression Screening Day on Oct. 6 is a reminder to Illinoisans …