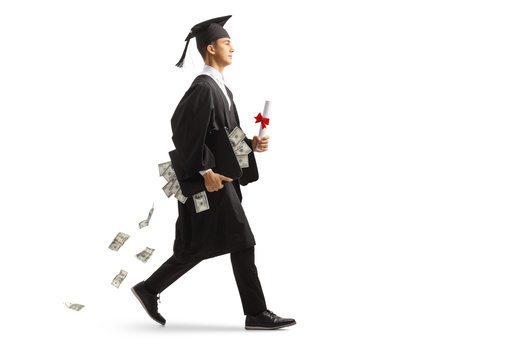 SPRINGFIELD, Ill. -- Racial-justice advocates are urging the state Senate to pass a bill called the TEAACH Act, making Illinois the first state to add Asian American history to the school code.

It's Asian Pacific American Heritage Month, and with the recent spike in anti-Asian hate crimes, groups are spotlighting the lack of comprehensive education about the historical lived experiences of Asian Americans.

For example, the wrongful incarceration of Japanese Americans during World War Two, as well as important historical figures and their contributions could be taught.

Dr. Yoon Pak, professor of Asian American studies at the University of Illinois College of Education, who teaches about the history of education, race and immigration, said the goal of the bill is to paint a more holistic picture.

"Certainly the TEAACH Act is a very important step," Pak remarked. "There's really not a systematic way in which public schools incorporate Asian American history into their curriculum."

She noted there are many factors that contribute, from negative attitudes toward racial and ethnic minorities from those who have historically written school curriculums, to a persistent but untrue notion immigrants don't belong. She pointed out history is alive and still in the making, and there's room for growth.

Kayla Huynh, a graduate student at Northwestern University who attended K-12 school in Bloomington, said her lack of knowledge of Asian American history made her feel isolated growing up in a predominantly white community.

"The few things that I did learn, they were all always in the context of how Asian American contributions have been beneficial to white people," Huynh explained. "So it feels almost like you're alone, when everyone around you is learning about their own history."

Groups from Asian Americans Advancing Justice to the Chicago History Museum and the Chicago Japanese American Historical Society have signed on in support of the bill.


get more stories like this via email
Environment
This Saturday, June 3, thousands of Californians will be among hundreds of thousands of Americans heading into the great outdoors to celebrate …
Social Issues
A coalition of Wisconsin groups is asking Gov. Tony Evers to reject bills it contends would make it harder for people struggling to get by to bounce …
Social Issues
Two months from today, Minnesota will begin the process of removing low-level marijuana convictions for those who have them on their criminal records…
Social Issues
Groups working to fight poverty in Alabama are urging state senators to approve a bill aimed at lowering food costs for families. House Bill 479 …
Health and Wellness
A new Nebraska law is now the subject of a lawsuit filed in the District Court of Lancaster County. In its amended form, Legislative Bill 574 …
Environment
Maine lawmakers are considering two pieces of legislation which supporters said are needed to ensure "responsible" development of offshore wind projec…
Social Issues
As the COVID-19 pandemic has subsided, senior centers in Virginia are welcoming back their participants, and one in particular has shifted some of …
Social Issues
People cannot be denied a place to live based on their race or disability in Michigan, but some are being turned down based on where they get the …