Helping NY Kids Cope with Lingering Trauma of COVID
NEW YORK -- As the pandemic wanes, experts advised it's important to recognize the impact of the fear, loss and isolation it caused on children's mental health.

Data from the Children's Hospital Association showed between April and October last year, hospitals saw a 24% increase in mental-health emergency visits by kids ages five to 11, and for ages 12 to 17, the increase was 31%.

But parents may not always recognize the symptoms of trauma and grief.

Dr. Shea Lott, lead clinician for the Steven A. Cohen Military Family Clinic at Easterseals, pointed out in a webinar on "Helping Our Children Navigate Through Trauma," children experience grief differently than adults.

"For children, you typically will get a lot of physical symptoms, like headaches, stomachaches, and those kinds of things; not wanting to do things that they usually enjoy," Lott outlined.

New Yorkers can find resources for helping children and families cope with COVID-related stress and trauma through the New York State Office of Mental Health, online at nyprojecthope.org.

Dawn Khan, a parent of two teenagers in Manhattan, said she began to notice changes in her 15-year-old daughter's behavior and outlook last summer.

"She's definitely exhibited signs of depression," Khan observed. "Her interpersonal relationships have suffered; she's much more withdrawn than she used to be."

She added her daughter has been seeing a therapist, and with schools reopening, she is beginning to reengage socially and appears to be happier.

Vicki Jay, CEO of the National Alliance for Grieving Children, noted the upheaval of the pandemic has impacts that will last a lifetime, and it has affected everyone.

"We've all experienced loss and change, and disappointment and trauma, this year," Jay recounted. "And it's not going to be over with; there's not a switch to flip. It becomes a part of who we are, and it's what we take forward with us."

In a recent poll by the American Psychiatric Association, 48% of parents said the pandemic has contributed to mental-health problems for at least one of their children.


get more stories like this via email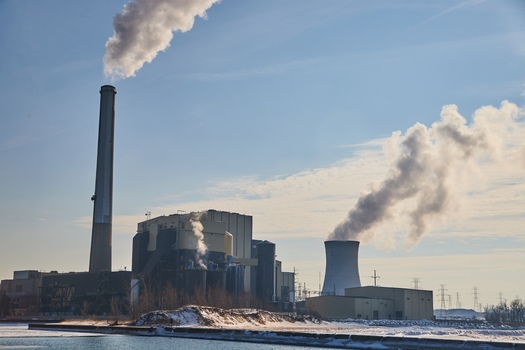 Environment
By Tom Perkins for Planet Detroit.Broadcast version by Mark Richardson for Michigan News Connection with support from the Solutions Journalism Network…
Environment
By Jared Brey for Governing.Broadcast version by Deborah Van Fleet for Missouri News Service reporting for the Solutions Journalism Network-Public New…
Social Issues
South Dakota is once again locked in a debate over a bill concerning transgender youth. It seeks to ban gender-affirming care, with supporters …
Social Issues
While the Pennsylvania House is still out of session and won't resume until late February, the public and advocacy groups are voicing their concerns…
Social Issues
Better health and educational outcomes are being touted as the potential benefits as Minnesota lawmakers discuss whether to provide free school meals …
Social Issues
CORRECTION: YouthTruth surveyed more than 28,000 high school seniors from the class of 2022 and the class of 2019 in 19 states, including New York…
Social Issues
For more than two decades, a workforce development program in El Paso has invested in the economically disadvantaged to help them attain the …
Health and Wellness
Nebraska's long-term care facilities face staffing shortages and other factors that could lead to more closures if state funding isn't increased…