Texas Community Colleges Rewarded for Excellence
AUSTIN, Texas -- San Antonio College (SAC) is the 2021 recipient of what's been called the "Oscars" for outstanding achievement by a community college, and the reason is its commitment to students who often have a tough time staying in school.

The Aspen Prize for Community College Excellence is given every two years.

Dr. Robert Vela, president of SAC, said the 95-year-old institution is focused on serving people from its immediate environment in some of the country's most impoverished ZIP Codes, with low rates of degree attainment and high rates of unemployment.

"It's very difficult for a large urban institution to achieve excellence and to achieve this kind of success," Vela contended. "So we ensure that we are preparing students to be successful, in the workforce or at a university setting."

SAC will receive $600,000 for its first-place achievement in areas that include certificate and degree completion, workforce success and equity for students of color and low-income backgrounds. Amarillo College, Odessa College and San Jacinto College also received recognition.

Josh Wyner, executive director of the Aspen Institute College Excellence Program, said it's a testament to the state's investment in improving community colleges that four of the 10 finalists are in the Lone Star State.

"We are looking at which colleges are achieving the highest and fastest improving and most equitable," Wyner explained. "And that's really a testament to the hard work that's been done by so many entities within the state of Texas."

Vela pointed out in the past, many would-be students avoided community college if they could afford a four-year institution, but since President Joe Biden promoted them within the American Families Plan, Vela believes many people are taking a second look.

"It provides options for you," Vela observed. "And for so many years, we have been coined as 'you're settling.' But given our environment, given our economic kind-of position that we are all in, it's actually a very smart move to make, financially."

Two-thirds of students at SAC are Hispanic, Black or Native American. Vela added 52% of students who enroll either graduate or transfer within three years, compared to the national average of 46%.

Support for this reporting was provided by Lumina Foundation.


get more stories like this via email
Environment
COLUMBUS, Ohio -- Succession is an inevitable process for Ohio farmers, and it can also be an opportunity to re-imagine the land. Vicki Harder-…
Environment
HELENA, Mont. -- To honor the Biden administration's steps toward greater ties with tribal nations, conservation groups are calling on it to list the …
Social Issues
PIERRE, S.D. -- Supporters of establishing recreational marijuana in South Dakota say they're pouring all their energy into a new ballot initiative…
Environment
RICHMOND, Va. -- In central Virginia, permanent access to land is one of the biggest barriers to farming. A new land-trust model aims to secure both …
Social Issues
BOSTON -- This holiday season, consumer advocates are urging Commonwealth residents to consider giving gifts that don't require purchasing anything…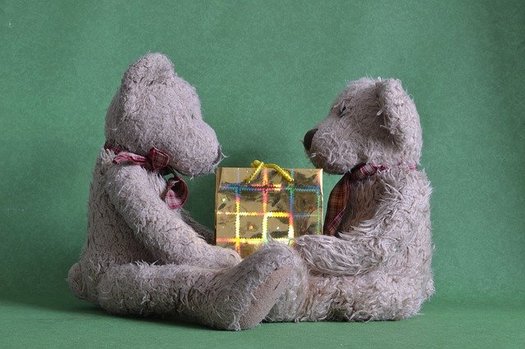 Social Issues
AUSTIN, Texas -- Supply chain delays have some holiday shoppers stressed that gifts won't be on store shelves on this "Black Friday," or won't arrive …
Social Issues
DETROIT -- As cold weather moves in, state agencies are working to make sure Michiganders know how to apply for the Michigan Energy Assistance …
Social Issues
NEW YORK -- A team of New York-based filmmakers is producing a documentary about reclaiming Indigenous heritage, told through the experiences of an 18…