Reproductive-Health Advocates Push Back Against Abortion Ban
CONCORD, N.H. - Lawmakers in Congress are reintroducing the Women's Health Protection Act, which would protect against abortion bans and other restrictions that are medically unnecessary.

The New Hampshire General Court last week passed a budget that includes a ban on abortions after 24 weeks.

Kayla Montgomery - vice president for public affairs with the Planned Parenthood New Hampshire Action Fund - noted there are no exceptions for rape, incest or cases of fatal fetal diagnosis - only in cases of extreme risk to the mother's life or a major bodily function.

"This is not the New Hampshire way," said Montgomery. "We have spent decades upon decades of being bipartisan when it comes to reproductive health and privacy, particularly when it comes to personal medical decisions."

More than 65% of New Hampshire residents believe abortion should be legal in all or most cases. Republican Gov. Chris Sununu in the past has said he's pro-choice, but also said he won't veto the budget over the amendment.

Montgomery added that the criminalization of abortion providers in the amendment will have what she called a chilling effect.

"We're saying to doctors in New Hampshire," said Montgomery, "that they may face seven and a half years in prison for simply getting patients the care that they need."

Black, Brown and Indigenous women are more likely to face health risks or even death during pregnancy and childbirth.

Danielle Hurd-Wilson, interim deputy director of field and programs at Unite for Reproductive and Gender Equity, noted it's largely because of racial disparities in the medical system.

"Young people - and Black, Indigenous people of color - should be able to get abortion care free from unnecessary restrictions," said Hurd-Wilson, "such as mandatory ultrasounds, waiting periods and others that shame, stigmatize and deny us timely, confidential abortion care."

The reintroduction of the Women's Health Protection Act comes as the Supreme Court plans to hear a case next year about a Mississippi state law that bans abortion after 15 weeks, a time period in which women might not know they're pregnant. It's a case that is seen by many as another challenge to the standards set in 1973 in the Roe vs. Wade ruling.




get more stories like this via email
Environment
COLUMBUS, Ohio -- Succession is an inevitable process for Ohio farmers, and it can also be an opportunity to re-imagine the land. Vicki Harder-…
Environment
HELENA, Mont. -- To honor the Biden administration's steps toward greater ties with tribal nations, conservation groups are calling on it to list the …
Social Issues
PIERRE, S.D. -- Supporters of establishing recreational marijuana in South Dakota say they're pouring all their energy into a new ballot initiative…
Environment
RICHMOND, Va. -- In central Virginia, permanent access to land is one of the biggest barriers to farming. A new land-trust model aims to secure both …
Social Issues
BOSTON -- This holiday season, consumer advocates are urging Commonwealth residents to consider giving gifts that don't require purchasing anything…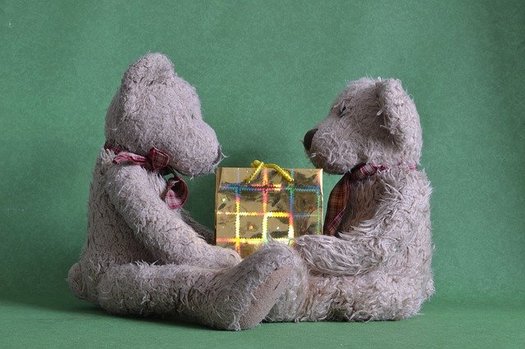 Social Issues
AUSTIN, Texas -- Supply chain delays have some holiday shoppers stressed that gifts won't be on store shelves on this "Black Friday," or won't arrive …
Social Issues
DETROIT -- As cold weather moves in, state agencies are working to make sure Michiganders know how to apply for the Michigan Energy Assistance …
Social Issues
NEW YORK -- A team of New York-based filmmakers is producing a documentary about reclaiming Indigenous heritage, told through the experiences of an 18…