HARTFORD, Conn. -- Connecticut environment and health advocates are pushing for the Transportation and Climate Initiative to get a vote in the General Assembly's special session, which starts Wednesday.

The Initiative is a cap-and-invest program for vehicles in order to curb pollution, and encourage use of clean-energy transit and fuels. It would require companies to pay states when they surpass the cap, then half the money would be invested into communities near transportation corridors.

Lori Brown, executive director of the Connecticut League of Conservation Voters, is one of many advocates concerned about the bill stalling out this session.

"Transportation accounts for 38% of our greenhouse-gas emissions in our state and our region," Brown noted. "And anything you can do to reduce those emissions takes a big step forward. This is a solution. It's ready-made."

Harvard research showed the Initiative's impact on air quality could also help prevent asthma-related illnesses in thousands of children. The Initiative has received pushback from GOP lawmakers, who see it as a gas tax for consumers, since suppliers would likely raise prices after their costs increase.

Climate change legislation in the state requires at least 45% greenhouse-gas reduction by 2030.

Brown contended not passing Senate Bill 884 would create an even bigger barrier for the state's climate goals.

"We're already going to be delayed by two years, because if they approve it this year, it doesn't go into effect for another two years," Brown explained. "In terms of the ramp up, and the credits and the sales, and actually starting to reduce emissions, and generating money."

In Connecticut, the measure could generate an estimated $1 billion between 2023 and 2032. The state, along with Rhode Island, Massachusetts and Washington DC, is among the first jurisdictions to commit to launching the initiative.


get more stories like this via email
Social Issues
Human rights voices are calling attention to new North Dakota laws deemed hostile toward LGBTQ+ individuals, saying it is part of a movement led by …
Social Issues
In eastern Kentucky, advocacy groups are expanding summer learning opportunities for families. Isolation and learning loss plague many rural …
Social Issues
In 1968, Congress passed a law requiring the Food and Drug Administration to minimize people's exposure to wireless radiation, but the agency dropped …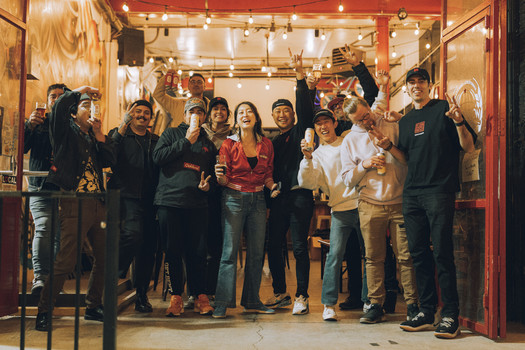 Social Issues
Traditional business lending is tight these days following a series of recent bank collapses but one program is helping small businesses grow…
Environment
The federal Pipeline and Hazardous Materials Safety Administration regulates carbon dioxide pipelines, and is holding a two-day conference in Des …
Environment
Nevadans will have the opportunity to learn more and weigh in on a proposed public lands rule that shifts the Bureau of Land Management's focus to pri…
Social Issues
In Tennessee and across the country, the rapidly growing Hispanic population made remarkable strides in college enrollment and educational attainment…
Social Issues
The moment Florida Governor Ron DeSantis signed a sweeping elections bill into law last week, several voter-advocacy groups filed lawsuits against it…