SPRINGFIELD, Mo. -- This Sunday is National HIV Testing Day, when people are urged to find out their HIV status to protect themselves and their sexual partners.

Nicole Massey, director of prevention and outreach for the AIDS Project of the Ozarks (APO), said there is a stigma around HIV and AIDS that started when the first cases were reported 40 years ago.

She acknowledged people may be apprehensive to get tested, but noted it's a simple and routine part of healthcare that people should get in the habit of checking, like they would their blood pressure or anything else.

"Our biggest barrier that we face right now is people just being so hesitant to even seek out testing services, because they're afraid what somebody might think," Massey explained. "We've got to get past that as a community."

Tomorrow, APO holds a free rapid HIV testing event at its downtown office in Springfield. Massey pointed out in addition to tests, a knowledgeable and welcoming staff will be ready to answer any sexual-health-related questions, and provide safe-sex supplies.

She added the pandemic had a negative impact on access to HIV and STI testing, and hopes testing and treatment rates will improve.

Massey stressed with the treatment options available, there is no reason to put off testing. If you test negative, you can take the preventive HIV medication known as PrEP [pre-exposure prophylaxis], and if you test positive, there are PEP [post-exposure prophylaxis] treatments that are easy and effective, from once-daily pills to monthly shots.

"We've got really good treatment for people living with HIV that is so effective that, if people get on that treatment and, and get their viral load to an undetectable level, they can't transmit HIV through sexual activity," Massey remarked.

Officials from the Centers for Disease Control and Prevention, and U.S. Department of Health and Human Services, echoed the call for people to get tested. This year in particular, they're raising awareness of the many ways and places to do so, including self-tests at home.

Many local health departments and community organizations distribute free H-I-V self-tests, which also can be purchased at pharmacies or online.


get more stories like this via email
Environment
A recently signed law expands New York City's solar property tax abatement. This four year tax abatement allows for the construction of solar …
Health and Wellness
Advocates for mental health in Maine say the stigma of suicide often prevents those most at risk from getting the help they need. The CDC reports …
Cannabis is an emerging science in which students can make new discoveries and contributions. Wayne State University in Michigan has introduced an …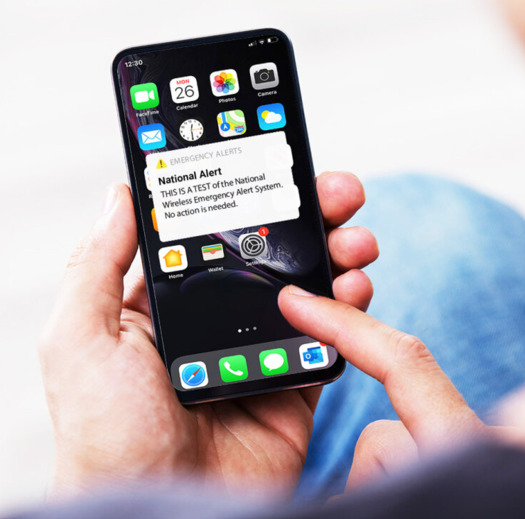 Environment
Cell phones around Wisconsin and the rest of the country will be buzzing this Wednesday afternoon for a test of the federal Emergency Alert System and…
Social Issues
As the U.S. navigates a prolonged housing crisis, a North Dakota organization is highlighting data showing significant homeownership disparities…
Environment
Volunteer water monitoring is gaining popularity in West Virginia, and could help assess the impact on regional water quality of projects like the …
Health and Wellness
October is National Bullying Prevention Month, and one Nevada father is speaking out after his special-needs son endured a traumatic incident…
Health and Wellness
Data from last year show a growing percentage of Kentucky children and teens report struggling with depression or anxiety, largely driven by social …