Experts: Back-to-School List Should Include Well-Being Awareness
Thursday, August 12, 2021
MADISON, Wis. -- The school year is fast approaching, and many Wisconsin students will be headed back to the classroom for the first time in a while, prompting reminders about ensuring they are able to handle the transition.

Whether it was all distance learning or a hybrid situation, students are returning after a year with plenty of isolation. Wisconsin's Office of Children's Mental Health said it is important for parents and educators to help kids rebuild peer connections.

Kate McCoy, research analyst for the Office, said while there is concern about making up for lost learning time, the social factor shouldn't be forgotten.

"We also know that learning happens in relationships and in communities," McCoy pointed out. "For both right away, the immediate needs, and long term, kids really need those strong adult and peer connections to thrive."

For parents, she suggested arranging playdates with other kids as their child heads back to school. Educators were encouraged to hold classroom discussions about individual experiences and coping strategies.

Dr. Rhonda Randall, chief medical officer for UnitedHealthcare Employer and Individual, said parents should check in regularly with kids, listening and watching for even subtle changes in their mood or behavior.

She noted the importance of supporting and validating kids' feelings if they are anxious or upset.

"One of the things that we talk about is sharing that we go through it as adults, too, and how we deal with stress," Randall explained. "The older you get, the more practice and experience you have dealing with that. So letting your kids know that it's something that all humans experience, even their parents."

She added families should help children be prepared to be flexible about school disruptions, with COVID-19 variants still a concern.

McCoy advised keeping kids informed about what is happening with the pandemic is important, but too much exposure to concerning news is not ideal, especially for younger students.

"They just need to know, 'This is what the school's doing now. This is what's happening today, this is the routine, and that everybody's on-board,'" McCoy recommended.

The Centers for Disease Control and Prevention said in-person learning for fall 2021 is a priority and offered resources for talking to kids about COVID-19.


Disclosure: United Healthcare contributes to our fund for reporting on Health Issues. If you would like to help support news in the public interest,
click here.
get more stories like this via email
Environment
COLUMBUS, Ohio -- Succession is an inevitable process for Ohio farmers, and it can also be an opportunity to re-imagine the land. Vicki Harder-…
Environment
HELENA, Mont. -- To honor the Biden administration's steps toward greater ties with tribal nations, conservation groups are calling on it to list the …
Social Issues
PIERRE, S.D. -- Supporters of establishing recreational marijuana in South Dakota say they're pouring all their energy into a new ballot initiative…
Environment
RICHMOND, Va. -- In central Virginia, permanent access to land is one of the biggest barriers to farming. A new land-trust model aims to secure both …
Social Issues
BOSTON -- This holiday season, consumer advocates are urging Commonwealth residents to consider giving gifts that don't require purchasing anything…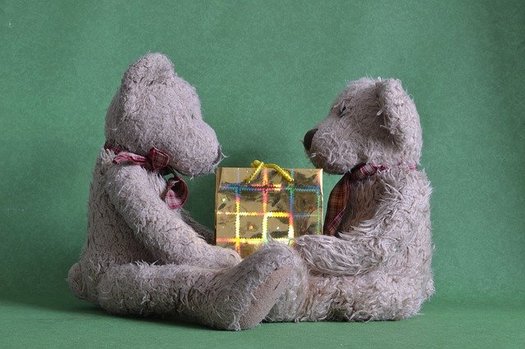 Social Issues
AUSTIN, Texas -- Supply chain delays have some holiday shoppers stressed that gifts won't be on store shelves on this "Black Friday," or won't arrive …
Social Issues
DETROIT -- As cold weather moves in, state agencies are working to make sure Michiganders know how to apply for the Michigan Energy Assistance …
Social Issues
NEW YORK -- A team of New York-based filmmakers is producing a documentary about reclaiming Indigenous heritage, told through the experiences of an 18…