PA Sets Vaccine Requirements for Health-Care Workers
HARRISBURG, Pa. -- Pennsylvania's Department of Health has announced an expectation that 80% of nursing-home staff in the Commonwealth be fully vaccinated against COVID-19 by Oct. 1.

Thursday's announcement comes just a few days after Gov. Tom Wolf announced workers in all state health-care facilities and high-risk congregate-care facilities are required to be fully vaccinated by Sep. 7.

Employees who don't meet the deadline will be required to get tested for COVID-19 weekly. The governor said the 'vaccine or test' requirement is essential to keep residents of these facilities safe.

"If you live in any community with anybody who's vulnerable, you're a shield only if you get vaccinated," Wolf stated. "If you don't choose to be vaccinated, you're not going to serve as a shield, and you're putting the people around you - your neighbors, your family members, your friends, your community - at risk."

Also starting Sep. 7, any new hires at state facilities must be vaccinated before starting their job. The requirement affects 25,000 workers across the state.

Starting Oct. 1, fully vaccinated state employees will be eligible for eight hours of paid time off.

Dr. Michael Ripchinski, chief medical officer at Lancaster General Hospital, said as COVID-19 cases are on the rise in Pennsylvania, he is encouraging businesses and organizations in the state to adopt policies that encourage their workers to get vaccinated.

"It's my growing concern that we have the Delta variant, which could increase our risk of transmitting COVID-19 and having increased hospitalizations," Ripchinski cautioned. "And it's those employers of any size, large and small, [that] play an essential role in making sure that we can increase those vaccination rates and put the pandemic behind us."

He added as part of the University of Pennsylvania Health System, Lancaster General Health is working to vaccinate all staff by Sep. 1. Nearly 64% of adults in Pennsylvania are fully vaccinated.


get more stories like this via email
Environment
COLUMBUS, Ohio -- Succession is an inevitable process for Ohio farmers, and it can also be an opportunity to re-imagine the land. Vicki Harder-…
Environment
HELENA, Mont. -- To honor the Biden administration's steps toward greater ties with tribal nations, conservation groups are calling on it to list the …
Social Issues
PIERRE, S.D. -- Supporters of establishing recreational marijuana in South Dakota say they're pouring all their energy into a new ballot initiative…
Environment
RICHMOND, Va. -- In central Virginia, permanent access to land is one of the biggest barriers to farming. A new land-trust model aims to secure both …
Social Issues
BOSTON -- This holiday season, consumer advocates are urging Commonwealth residents to consider giving gifts that don't require purchasing anything…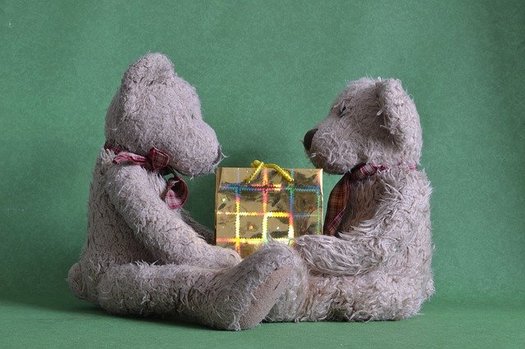 Social Issues
AUSTIN, Texas -- Supply chain delays have some holiday shoppers stressed that gifts won't be on store shelves on this "Black Friday," or won't arrive …
Social Issues
DETROIT -- As cold weather moves in, state agencies are working to make sure Michiganders know how to apply for the Michigan Energy Assistance …
Social Issues
NEW YORK -- A team of New York-based filmmakers is producing a documentary about reclaiming Indigenous heritage, told through the experiences of an 18…