Immigration-Reform Vigil at Sen. Hickenlooper's Office
DENVER -- Faith organizations joined a prayer vigil led by a coalition of immigrants' rights supporters on Thursday, outside the office of Sen. John Hickenlooper, D-Colo., in downtown Denver.

Laura Peniche, hotline manager for the Colorado Immigrant Rights Coalition, said she has been waiting for comprehensive immigration reform for over 20 years. She wants Hickenlooper to make sure a path to citizenship remains intact inside a $3.5 trillion budget reconciliation bill making its way through Congress.

"I think it's a great opportunity for our leaders to come together and provide relief for the millions of families in this country who are waiting to come out of the shadows and contribute fully to our country," Peniche contended.

This week the U.S. Senate, along strict party lines, approved a budget resolution to increase funding for health care, child and elder care, education, and mitigating climate change.

It also includes funding to create a pathway to citizenship for millions of young immigrants, people with Temporary Protected Status, farm and other essential workers. Republicans unanimously opposed the move, calling it a reckless tax and spending spree that could damage the economy.

An estimated five million undocumented immigrants are considered to be essential workers, including over 400,000 doctors, nurses and home-health aides.

Peniche argued giving immigrants, who put themselves and their families at great risk during the pandemic, a meaningful way to become U.S. citizens will ensure they can get health benefits and other protections they urgently need.

"A majority of American people want to see a humane immigration system that works for everyone," Peniche asserted. "We are just like you, human beings who are children of God, who deserve dignity and respect."

The vigil in Denver capped a national week of action meant to draw attention to the need for immigration reform.

Representatives from the offices of Hickenlooper and Sen. Michael Bennet, D-Colo., were in attendance, along with Rep. Jason Crow, D-Aurora, and Rep. Joe Neguse, D-Boulder.


get more stories like this via email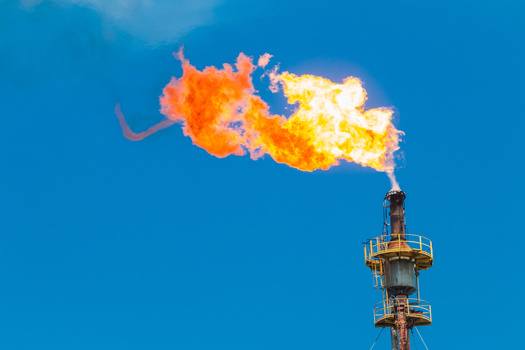 Environment
A new study found gas flaring in oil-producing states like North Dakota is not as effective in limiting harmful emissions when compared to long-standi…
Social Issues
Community and technical college faculty members are preparing for the legislative session in Olympia, and among the top priorities for the American …
Social Issues
The Holyoke area is home to many Puerto Rican families who say they will do what they can to help people there as they recover from the latest hurrica…
Social Issues
On the heels of a regional conference, multiple groups are working on new solutions for reducing the poverty gap in Minnesota. Nonprofits, …
Social Issues
The pandemic took a toll on the nursing profession, resulting in shortages across the nation and especially Texas, ranked the second-hardest-hit …
Social Issues
Most criminal offenses can be annulled except for violent crimes and those involving obstruction of government administration. An upcoming legal …
Social Issues
Advocates for a man wrongfully imprisoned for decades due to misconduct by a Durham Police detective and released in 2016, want the city to honor a …
Social Issues
Groups fighting hunger in California say untold suffering could be avoided if the policies championed at the latest White House conference are put int…