Victory for OR Hospital Workers' Union After Hard Year
CORVALLIS, Ore. - Nearly 600 health-care workers in the Willamette Valley are celebrating their success in negotiations with their employers.

Members of Service Employees International Union Local 49 at Good Samaritan Regional Medical Center in Corvallis and nearby Albany General Hospital settled a new contract that includes major wage increases.

Emergency room technicians, housekeepers and dietary staff are among the 600 employees included in the contract.

Dafne DeSautel is a certified nursing assistant at Good Samaritan. She said she and her co-workers are pleased with the outcome and it comes at the right time.

"Grocery is going up, cost of living is going up, so they're happy to get some raise," said DeSautel. "We're getting at least 8% on the first of the year."

The average wage increase for Good Samaritan workers is 18% over the life of the contract through 2024. At Albany General Hospital, the average increase is 23% percent, so that employees at both hospitals receive equitable pay.

DeSautel said the increases, which are also for starting wages, are key for retaining and recruiting workers. She said Good Samaritan has been understaffed as the pandemic has trudged on.

The virus is taking a heavy toll on health-care workers as shortages nationwide pile up.

DeSautel said she's proud to work at Good Samaritan and still takes the time to go above and beyond for her patients.

"When I take care of this patient, I always look at them that it could be my father, my husband, my uncle, my son," said DeSautel. "So, even though we're so busy, I have to take the time to give them the quality of care that they deserve."

DeSautel said they are continuing to work to make health-care for workers more affordable.




Disclosure: SEIU Local 49 contributes to our fund for reporting on Livable Wages/Working Families, Social Justice. If you would like to help support news in the public interest,
click here.
get more stories like this via email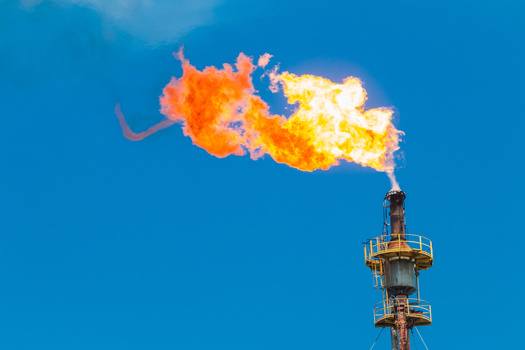 Environment
A new study found gas flaring in oil-producing states like North Dakota is not as effective in limiting harmful emissions when compared to long-standi…
Social Issues
Community and technical college faculty members are preparing for the legislative session in Olympia, and among the top priorities for the American …
Social Issues
The Holyoke area is home to many Puerto Rican families who say they will do what they can to help people there as they recover from the latest hurrica…
Social Issues
On the heels of a regional conference, multiple groups are working on new solutions for reducing the poverty gap in Minnesota. Nonprofits, …
Social Issues
The pandemic took a toll on the nursing profession, resulting in shortages across the nation and especially Texas, ranked the second-hardest-hit …
Social Issues
Most criminal offenses can be annulled except for violent crimes and those involving obstruction of government administration. An upcoming legal …
Social Issues
Advocates for a man wrongfully imprisoned for decades due to misconduct by a Durham Police detective and released in 2016, want the city to honor a …
Social Issues
Groups fighting hunger in California say untold suffering could be avoided if the policies championed at the latest White House conference are put int…