Groups Urge NH Agency to Pay Out Pandemic Unemployment Assistance
CONCORD, N.H. -- A court hearing this week will determine whether thousands of Granite Staters can access some federal unemployment benefits that Gov. Chris Sununu cut off early.

Four people who were receiving Pandemic Unemployment Assistance (PUA) prior to the June 19 cutoff are plaintiffs in a lawsuit filed last week to reinstate the benefit.

Stephanie McKay, moderator of a Facebook groups called NH Unemployment During COVID-19, said if people were able to file back claims for the past three months since the cutoff, it would make a big difference, even though the program is ending at the federal level this week.

"The unemployed are being villainized," McKay contended. "They're being told you're lazy, you get a job. And I can assure you that the people that were relying on unemployment actually need it. They're struggling to keep up with just day-to-day expenses and looking for work and not finding it."

While New Hampshire was among the states that cut off benefits early in an effort to get people back into the workforce, studies so far have shown no increase in employment.

While the state cut off all the emergency federal benefits, this lawsuit is specifically regarding PUA.

McKay pointed out there is a lot of frustration for people who have not been able to find child care, or work that pays well enough to cover their expenses.

"It's hard for them to take a lower-paying job, or two or three lower-paying jobs, and still not be able to pay the bills," McKay explained. "[The] cost of living in New Hampshire is astronomical."

Mike Perez, attorney for the plaintiffs, said providing retroactive PUA payments would not cost the state anything; it is fully funded by the CARES Act, including administrative costs.

He noted what makes PUA unique is it was specifically created to help people struggling during the pandemic who otherwise wouldn't qualify for unemployment insurance.

"So these are people who are self-employed, gig workers, independent contractors, or people who started a job soon before the beginning of the shutdown, and then stopped working but hadn't been at the job long enough to qualify for typical unemployment insurance," Perez outlined.

He encouraged Granite Staters who were relying on PUA to keep an eye out for the decision, and be ready to file back claims. The suit follows similar cases in other states that cut off benefits early, some of which already have resulted in court orders telling the state to reinstate the program.


get more stories like this via email
Social Issues
One of North Carolina's oldest Historically Black Colleges and Universities is finding new ways to help students stay enrolled and graduate. Recent …
Social Issues
A new survey finds 8 in 10 Kentucky parents say afterschool programs could help their child combat social and mental-health struggles by reducing unpr…
Environment
A technology that once existed only in science fiction soon could emerge as a viable solution to climate change. The city of Flagstaff has added …
Social Issues
A new report found Texas likely undercounted the number of people who actually live in the state when gathering information for the 2020 census…
Environment
Minnesota has more than 10,000 brownfield sites, which are abandoned or idled properties in need of contamination removal. State officials will soon …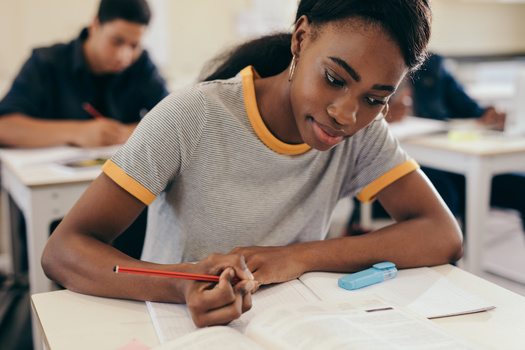 Social Issues
By age 35, workers with a bachelor's degree or higher are about twice as likely as workers with just a high school diploma to have a good job - one …
Environment
The mayor of Huntington, where more than 200 homes were recently damaged by severe flooding, said now is the state's "one chance" to prevent other …
Social Issues
Alzheimer's disease is one of the leading causes of death in North Dakota, prompting state officials to launch an online dashboard, where the public …