PA Becomes 2nd State to Offer Climate-Change Leadership Training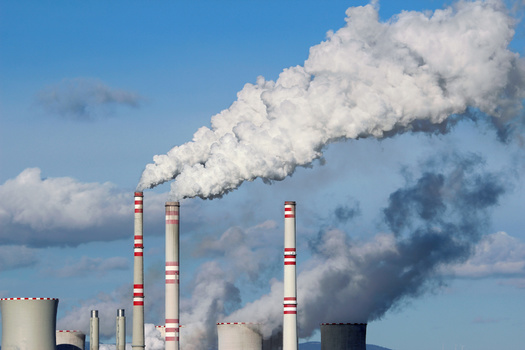 Friday, September 10, 2021
HARRISBURG, Pa. -- Pennsylvania is now the second state in the country to launch a program focused on training state and local leaders on tackling the challenges of climate change.

The Pennsylvania Climate Leadership Academy, run by the state Department of Environmental Protection (DEP), wrapped up its first program this week. About 150 people from nonprofits, state agencies, local governments and universities participated in the online courses that discussed the impacts of climate change on communities and policy-driven solutions to mitigate its effects.

Heidi Kunsch, environmental group manager for the Energy Programs Office at the DEP, said civic engagement is key to addressing environmental concerns.

"It's not about doom and gloom," Kunsch explained. "It's about taking action and all hands on deck. All of us, down to the homeowner, making changes in our own homes with the way we use energy and with the way we commute. It starts with each of us. Every one of us has a role to play."

Maryland was the first state in the U.S. to launch a Climate Leadership Academy. The next part of the training, called the Certified Climate Change Professional Program, starts in October and will offer courses on topics including climate science, greenhouse-gas emission inventories and vulnerability assessments.

Kate Semmens, science director at the Nurture Nature Center in Easton, which helps that community learn about environmental risks, is a participant in the Climate Leadership Academy. She helped develop a vulnerability assessment and Climate Action Plan for Easton, which is at the confluence of the Delaware and Lehigh rivers and at risk of flooding.

Semmens said the academy is important for municipality leaders because climate-change risks will have a direct impact on residents.

"A lot of the actions that these decision-makers can take related to climate change have co-benefits," Semmens contended. "They're gonna help with air and water quality. They're gonna help with human health. Having that understanding that you can make these changes that are going to have multiple beneficial impacts is really important going forward."

Pennsylvania's average temperature has risen nearly 2 degrees Fahrenheit since 1900. According to DEP data, the temperature will rise another 5.9 degrees by 2050 unless greenhouse-gas emissions are cut.


get more stories like this via email
Social Issues
The Nevada Housing Justice Alliance, tenants, lawmakers and community leaders gathered at a news conference outside the Capitol in Carson City this …
Social Issues
Family caregivers provide valuable work to Washington state - even if they don't get paid. A new report puts a value to the unpaid work they do…
Social Issues
Advocates for Michigan's LGBTQ community are calling lawmakers' move to expand the state's civil rights law to include them a victory that's "been a l…
Health and Wellness
A new report finds thousands of low-income or uninsured people in Illinois face medical debt that is depleting their savings and, in some cases…
Health and Wellness
The Iowa Senate has approved a measure allowing some medical facilities to be licensed as "emergency hospitals." This would be especially important in…
Environment
The U.S. Department of Energy has opened a short public-comment window on an experimental nuclear technology in Idaho. The agency has released a …
Social Issues
School nutrition providers told Ohio lawmakers this week they're tired of hounding parents for school lunch money when their child's account accrues d…
Health and Wellness
A Georgia health advocacy group is concerned about people's health outcomes as the COVID-19 public health emergency is set to expire on May 11…