Monday, September 27, 2021
LINCOLN, Neb. - A coalition of Nebraska community organizations and supporters are collecting signatures for a ballot initiative that would raise the state's minimum wage to $15 an hour by 2026.

Nancy Williams, president and CEO of the group No More Empty Pots, said the measure can directly address poverty, which she believes is at the root of a host of challenges facing Nebraska families - from food and housing insecurity to educational opportunities for youths.

"When we have a higher wage for more workers," said Williams, "that will give them more income to be able to take care of basic needs."

According to the Bureau of Labor Statistics, Nebraska consistently ranks among states with the highest number of people working multiple jobs to make ends meet.

Forty two percent of Nebraska's lowest-earning families spend more than a third of their income on housing alone.

Critics of raising the minimum wage have argued that it could hurt small businesses and claim most jobs paying basement wages are held by teenagers.

In 2014, Nebraska voters raised the minimum wage through ballot initiative from $8 to $9 an hour, which took effect in 2016. Tipped workers earn just $2.13 an hour.

Williams said raising the minimum wage will impact one in five Nebraska workers across the state, and most are not high school students making extra cash.

"Eighty one percent, from the data that we have, are aged 20 and older," said Williams. "About a third of those have a high school diploma. So it is not just for teenagers, it's for everyone who does the work."

Williams added that many teenagers contribute to their family's income, and all workers deserve to be paid a fair wage.

She said gradually increasing the minimum wage will increase opportunity for Nebraska families to thrive, and will also be an important step toward achieving racial and gender pay equity across the state.

The deadline to turn in at least 87,000 verified signatures to make the 2022 November 8 ballot is the first week of July next year.




get more stories like this via email
Environment
A recently signed law expands New York City's solar property tax abatement. This four year tax abatement allows for the construction of solar …
Health and Wellness
Advocates for mental health in Maine say the stigma of suicide often prevents those most at risk from getting the help they need. The CDC reports …
Cannabis is an emerging science in which students can make new discoveries and contributions. Wayne State University in Michigan has introduced an …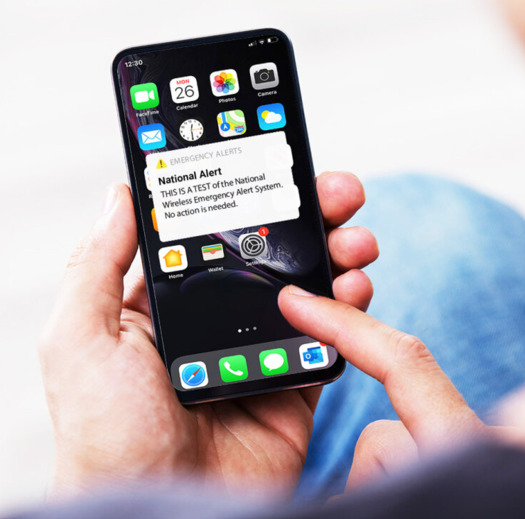 Environment
Cell phones around Wisconsin and the rest of the country will be buzzing this Wednesday afternoon for a test of the federal Emergency Alert System and…
Social Issues
As the U.S. navigates a prolonged housing crisis, a North Dakota organization is highlighting data showing significant homeownership disparities…
Environment
Volunteer water monitoring is gaining popularity in West Virginia, and could help assess the impact on regional water quality of projects like the …
Health and Wellness
October is National Bullying Prevention Month, and one Nevada father is speaking out after his special-needs son endured a traumatic incident…
Health and Wellness
Data from last year show a growing percentage of Kentucky children and teens report struggling with depression or anxiety, largely driven by social …