Virginia Business Leaders Urge Congress to Pass Infrastructure Bill
Wednesday, September 29, 2021
RICHMOND, Va. -- Business leaders are urging Congress to take action to curb climate change by supporting the Biden administration's Build Back Better plan.

Part of it, the infrastructure package, is set for a vote on Thursday.

The businesses argued not only will the measures help the U.S. contribute to stopping the most catastrophic effects of climate change, but they can boost local economies as well.

Jim Doyle, president of the nonprofit coalition Business Forward, pointed to data that showed Virginia imported 74% of its fossil fuels in 2019, and said switching to in-state renewables could generate $15 billion to buy local energy.

"Most states spend billions, and many states spent tens of billions, importing coal, oil and gas to power their economies," Doyle observed. "Renewables, solar and wind, represent an opportunity to keep that money in-state, to essentially 'Buy Local.'"

Opponents of the broader Build Back Better agenda contended it goes too far, and $3.5 trillion dollars over a decade is too expensive. In addition to clean-energy investments, the full package includes expansions of the social safety net and tax-code changes.

But Doyle countered the ultimate cost of climate change makes fighting it worth the investment. Business Forward launched a major radio ad campaign, aimed at pressing lawmakers in swing districts to pass the infrastructure bill, including Rep. Abigail Spanberger, D-Va. The Senate has already passed it.

Doyle noted businesses are already feeling the financial impacts of climate change.

"Severe weather and extreme temperatures are spiking commodity prices, disrupting supply chains, damaging plants and equipment, and messing with consumer demand for their products," Doyle reported.

He added since Jan. 2020, climate-driven disasters have cost Virginia $10 billion. He thinks clean-energy investments represent an opportunity for the U.S. to be a leader in energy innovation and manufacturing.


get more stories like this via email
Environment
COLUMBUS, Ohio -- Succession is an inevitable process for Ohio farmers, and it can also be an opportunity to re-imagine the land. Vicki Harder-…
Environment
HELENA, Mont. -- To honor the Biden administration's steps toward greater ties with tribal nations, conservation groups are calling on it to list the …
Social Issues
PIERRE, S.D. -- Supporters of establishing recreational marijuana in South Dakota say they're pouring all their energy into a new ballot initiative…
Environment
RICHMOND, Va. -- In central Virginia, permanent access to land is one of the biggest barriers to farming. A new land-trust model aims to secure both …
Social Issues
BOSTON -- This holiday season, consumer advocates are urging Commonwealth residents to consider giving gifts that don't require purchasing anything…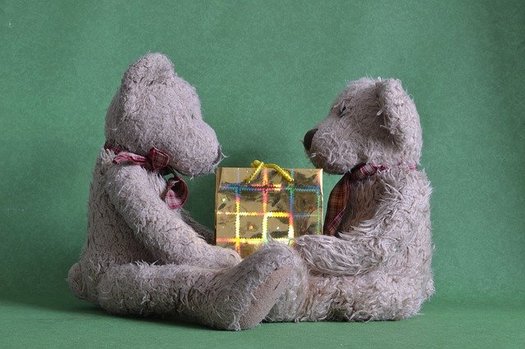 Social Issues
AUSTIN, Texas -- Supply chain delays have some holiday shoppers stressed that gifts won't be on store shelves on this "Black Friday," or won't arrive …
Social Issues
DETROIT -- As cold weather moves in, state agencies are working to make sure Michiganders know how to apply for the Michigan Energy Assistance …
Social Issues
NEW YORK -- A team of New York-based filmmakers is producing a documentary about reclaiming Indigenous heritage, told through the experiences of an 18…