FAYETTEVILLE, Ark. -- More than a month after the sudden fall of Kabul led to tens of thousands of Afghans becoming refugees overnight, groups are ready to help about 100 of them build new lives in Arkansas.

As part of federal efforts, refugee-resettlement organization Canopy Northwest Arkansas will help about 50 Afghans find new homes in the region, and Catholic Charities of Arkansas will also resettle about 50 people in the central part of the state.

Hannah Lee, director of community engagement at Canopy, said the group has worked closely with Gov. Asa Hutchinson's office to coordinate the arrival of families as soon as mid-October.

Lee explained one of the first things the group does is make sure they have a safe, affordable home that is furnished.

"Things like towels and utensils, those small pieces just to really make sure that it feels like home as much as possible, because that transition is going to be absolutely jarring," Lee reported. "We're talking about such a quick turnaround time from the moment that the Taliban took over their country to the day they arrive in the United States."

Lee noted Canopy also matches families with what the organization calls "co-sponsors," a team of six to eight people who commit to being by their side for six months while they transition to their new community. They will help them with things such as transportation, finding child care, and more.

Many of the recently arrived Afghan refugees are currently under humanitarian parole status, which limits the types of public benefits and financial assistance they can receive. Lee pointed out because of this, the organization can greatly benefit from help to find housing for families.

"For folks that have connections with landlords that own Airbnb rentals, that maybe you yourself own some apartment units, that is probably the most impactful way someone can get involved with Canopy right now," Lee urged. "That's our most pressing need."

A few weeks ago, Canopy hosted a supply drive to create welcome kits for soon-to-be Arkansans. The kits include everyday household items, and the group encouraged people to include a handwritten note, welcoming families to the state.


get more stories like this via email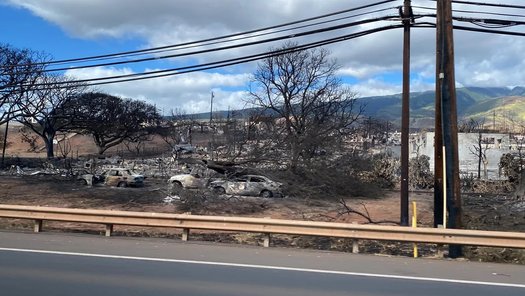 Social Issues
A California group formed after the firestorm that leveled the town of Paradise is stepping up to help Maui recover from its own disaster last month…
Social Issues
Skills for reducing violence are becoming essential in schools. At the beginning of the school year, students at a Washington state high school …
The age-old theory that opposites attract has been debunked. According to analysis of more than 130 traits in a study that included millions of …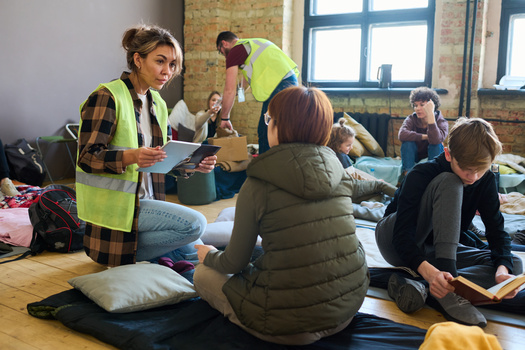 Social Issues
A new report questions New York City Mayor Eric Adams' latest budget proposal for dealing with the city's influx of over 110,000 migrants. The cost …
Social Issues
A federal judge has blocked a 2022 Arizona law that voting-rights advocates say would have made it harder for some Native Americans to vote. House …

Social Issues
Thousands of U.S. auto workers remain on strike, and the walkout is being felt in Minnesota. A rally was scheduled this morning in the Twin Cities …
Environment
If states like Minnesota are going to meet their climate goals, experts say younger workers will need to step into the roles to make it happen - like …
Health and Wellness
In rural Arkansas, access to healthcare can be a distant dream - literally - as almost 60 counties in the state do not have enough providers to serve …