Study Underscores SD Efforts to Minimize Impact of Child Abuse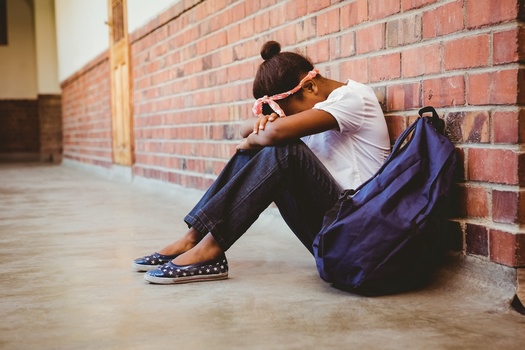 Wednesday, October 20, 2021
PIERRE, S.D. -- A new study links premature deaths in adulthood with people who experience abuse as children, and South Dakota groups say it reinforces the need for prevention work.

Researchers in England found adults who were sexually abused by age 16 are more than twice as likely to die in middle age. In cases of physical abuse, the risk is 1.7 times higher.

Tifanie Petro, director of advocacy and prevention at the Children's Home Child Advocacy Center, said the findings align with past research. She added the state is doing more to raise awareness about the long-term effects of adverse childhood experiences (ACEs).

"The Adverse Childhood Experiences curriculum is designed so that it can be consumable by somebody with a lot of 'letters' behind their name, or no letters behind their name," Petro explained.

She pointed out groups spreading the message are reaching many stakeholders, including schools and law enforcement. Petro, also a board member for the Center for the Prevention of Child Maltreatment, cautioned community buy-in is sometimes hard, if people think the issue does not affect them.

Data show 24-percent of South Dakota children are in families with at least one qualifying ACE event.

Training rooted in Adverse Childhood Experiences was brought to South Dakota by the two centers in 2018. Petro described the movement as a way for people to be more open about their past, and know they have support to help overcome any trauma.

"We're trying to move from, 'Why do you keep doing what you're doing?' and move into how we understand how we got here," Petro emphasized. "'I want to walk alongside with you.'"

Outreach groups noted there is a particular concern among Indigenous communities, with the historical trauma tied to Native American boarding schools.

Katie Edwards, associate professor of educational psychology at the University of Nebraska-Lincoln, added no matter a child's background, an abusive situation can shorten their lifespan in a variety of ways.

"Mental health consequences, suicidality, substance abuse problems that we know lead to early death," Edwards outlined. "There's also a growing body of literature showing that individuals who experience child maltreatment are at greater risk for diabetes, hypertension."

As for tribal communities, Edwards is involved in a program working to prevent adverse childhood experiences in the Rapid City area. She said it's a culturally-grounded approach shared by Native leaders.


Disclosure: The Center for the Prevention of Child Maltreatment contributes to our fund for reporting on Children's Issues, Education, Health Issues, and Social Justice. If you would like to help support news in the public interest,
click here.
get more stories like this via email
Social Issues
Voting advocates say more and more Michiganders are choosing to cast absentee ballots to save time and avoid long lines on Election Day. In 2020…
Social Issues
With the election a little over a month away, some say caregiving and long-term care are issues too big for candidates in Oregon to ignore. There …
Health and Wellness
COVID upended many routines, including Texas parents getting kids in for regularly scheduled childhood vaccines. Data from the Texas Department of …
Environment
Pennsylvania has a strong commitment to urban agriculture and community gardening, and some groups in the state are working to get more colorful …
Environment
Georgia Power is reducing its reliance on coal by phasing out several coal-fired units. However, clean-energy advocates say the company should …
Social Issues
A new report on Black students in the community college system found fewer are signing up to attend two-year schools, and the college enrollment …
Environment
Greenhouse gas emissions have been potentially reduced by 50,000 tons in the state, with the help of Wisconsin farmers supported by a statewide …
Social Issues
Social Security benefits again could see their highest increase in several decades, but those advocating for beneficiaries say there is still plenty …