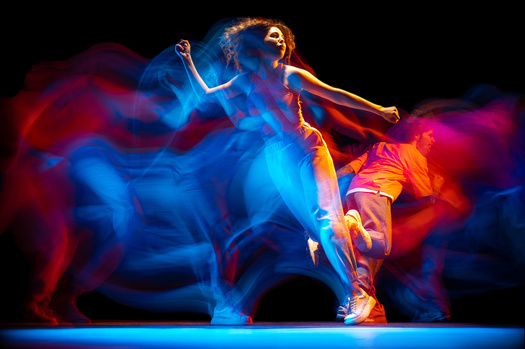 Thursday, October 21, 2021
HOUSTON -- Many U.S. communities with bustling downtowns were better prepared to weather economic fallout from the pandemic, thanks to a decades-old revitalization project.

The Main Street program was founded by Mary Means in the 1970s when she worked at the National Trust for Historic Preservation.

Means said regional shopping centers and suburban lifestyles were draining downtowns, leaving behind shabby buildings and vacant storefronts that once lined vibrant main streets.

"What we were doing with the Main Street project, it turns out, is creating another story: 'Hold on, you can stay. You can do some things about it and here's how to get started, and here's what to do,'" Means explained.

Now known as Main Street America, the program continues to help communities transform their economies and improve residents' quality of life. Means was about to publish a book about her life's project called "Main Street's Comeback" when COVID-19 hit. She revised the title to include: "And How It Can Come Back Again," with advice to businesses about staying afloat during the pandemic.

After a pilot program in three cities, Means said Texas was one of the first states to apply for grant money, promising to choose five towns a year for 10 years, and back them to do Main Street revitalization.

"Nobody made a claim like that. We just thought it was Texas," Means recounted. "But by God they have, and it's been long beyond 10 years that Texas has been entering new towns in the program and providing the kind of support that enabled Texas towns to survive, and many of 'em to thrive."

Means said it's helpful 40 years after the project began, there are investment tax credits for historic buildings that make revitalizing downtown areas more doable.

"Not only do communities need to take a look at the usually hidden or undiscovered asset of their historic downtown buildings, they need to really keep them up, and bring them back and keep them up," Means urged.


get more stories like this via email
Health and Wellness
Most people probably never give a second thought to their visits to the dentist, but not everyone can navigate this process with ease. People with …
Social Issues
Christmas is a little more than two weeks away, and toy drives around the country are in full swing. A North Dakota organizer shares some things to …
Social Issues
A federal judge in Nevada has dealt three tribal nations a legal setback in their efforts to stop what could be the construction of the country's larg…

Environment
Hoosiers could get their holiday trees from any of about 200 tree farms in the state, according to the Indiana Christmas Tree Growers Association…
Social Issues
Reports from the Insurance Commissioner's office and the state Attorney General reveal an analysis of what they call "the true costs of health care" i…
Health and Wellness
The holiday season is filled with recipes passed down from years before, and feasting with family and friends. But think again before you have …
Environment
Connecticut lawmakers are reluctant to approve new emission standards that would require 90% cleaner emissions from internal-combustion engines and re…
Social Issues
Another controversial move in Florida's education system is a proposal to drop sociology, the study of social life and the causes and consequences of …