Virginia Area Heart Walk Takes on Impact of COVID-19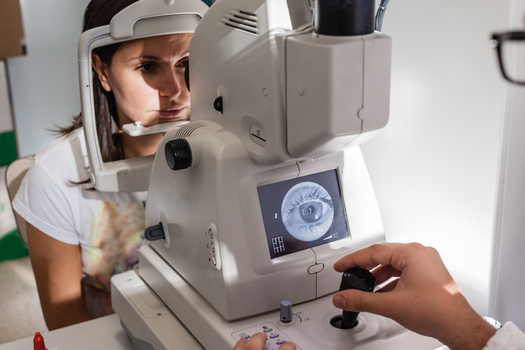 ARLINGTON, Va. -- COVID-19 has exposed inequities in health care, and this year's Greater Washington Region Heart Walk aims to raise funds to close that gap and lead folks to healthier lives.

Cynthia Cifuentes, chair of this year's Heart Challenge, said she was compelled to get involved after watching her father struggle with cardiac problems without health insurance while growing up. At age nine, she witnessed his first heart attack, which had a major impact on her life; a health struggle she said the Walk aims to alleviate by supporting research and encouraging healthier lifestyles.

"Most importantly, I think knowing and understanding now how he could have taken steps early on to prevent some of his health-care outcomes later in life," Cifuentes explained. "A lot of that comes with just access to healthy foods, walking in the park, and so forth."

She pointed out the long-term impact of the coronavirus will continue to affect cardiovascular health. To stay safe, this year's walk on Nov. 6, hosted by the American Heart Association, is being held both online and in person on the National Mall. Go to GreaterWashingtonHeartWalk.org to get involved.

Cifuentes' father survived, but she thinks he did not fully recover from his heart attack and has been on medications ever since. She said the pandemic raised fears for his safety, along with many other Americans with heart disease, which made this year's walk especially critical, after a year-and-a-half of pandemic worry and isolation.

"This is a moment in time where it gives us the time to just come out from our chairs, our offices, our homes," Cifuentes urged. "You can even do it in your home and get moving. And part of mental health is also your physical health, and how for your total well-being, movement is a critical part of that."

A Journal of the American Medical Association study showed 78% of patients who recovered from COVID-19 at home within the previous two to three months had abnormalities in their hearts, and 60% had ongoing heart inflammation.


get more stories like this via email
Social Issues
BALTIMORE, Md. -- Maryland civil rights groups are proposing a lawsuit against Baltimore County if it adopts its current redistricting plan, claiming …
Social Issues
LINCOLN, Neb. -- Nearly seven in ten Americans say billionaires are not paying their fair share in taxes, according to a new survey. Among likely …
Social Issues
BISMARCK, N.D. -- Over the coming weeks, North Dakotans will be clicking the "purchase" button as they order holiday gifts online, and fraud experts …
Social Issues
MINNEAPOLIS -- Several regional labor groups rallied in Minneapolis on Wednesday, demanding state leaders take action to reflect the sacrifices made …
Environment
GREENE, Iowa -- The proposed Build Back Better bill is getting attention for a host of funding possibilities, including one area flying under the …
Social Issues
MADISON, Wis. -- In a four-three decision this week, the Wisconsin Supreme Court backed a "least-change" approach to redistricting in the state…
Social Issues
OXFORD TOWNSHIP, Mich. -- Michiganders are mourning the loss of four students after this week's school shooting at Oxford High School, and advocates …
Social Issues
WALNUT CREEK, Calif. -- Labor protests and strikes are on the upswing this fall, compared with 2020 when everyone hunkered as the pandemic closed …