Restoration Work Cleans Up Mitchell River's Hurricane Michael Damage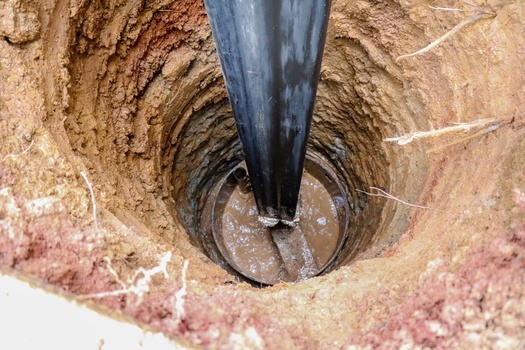 Wednesday, October 27, 2021
ELKIN, N.C. - A Mitchell River watershed-restoration project has improved water quality and repaired damage from 2018's Hurricane Michael, as well as restoring habitat for trout and freshwater mussels.

The hurricane caused the river to choke up with tons of fine, sandy sediment. Darrell Westmoreland, chief executive of North State Environmental, who led the project construction along with Resource Institute, said that caused extensive erosion that also affected local landowners.

"It's just super important to stabilize our streams because when we don't stabilize them, we allow them to erode; that adds quite a bit of sediment to our water supply," he said, "and all that is a high cost to the public, because our water treatment plants have to filter that out."

Westmoreland said the project will repair and restore 1,500 feet of stream, and anticipates planting more than 500 trees and more than 1,600 live stakes and shrubs. He said the riparian plantings also will sequester carbon, which helps combat the effects of climate change in the region.

Westmoreland said the 10 inches of rain dumped onto the region during Hurricane Michael caused a historic dam to burst, affecting the habitat of brook floaters, a species of freshwater mussel in the stream.

"The impacts of the dam breaching left a lot of vertical banks," he said, "so it was adding a lot of sediment and silt to the stream, and a lot of loss of habitat."

Charles Anderson, project development manager at Resource Institute, explained that stream restoration can help ensure these areas are better equipped to handle future extreme weather events and boost flood resiliency.

"One of the things that we do in all of our projects in restoring a river system is reconnect the floodplain," he said. "By reconnecting the floodplain, we're giving a chance for the river to spread itself out, thereby going downstream with less force and impact."

The North Carolina Division of Environmental Quality provided funding for the work. So far, Surry County has completed 36 river-restoration projects, enhancing nearly 28 miles of stream in the region in partnership with Resource Institute.


Disclosure: Resource Institute contributes to our fund for reporting on Endangered Species & Wildlife, Environment, Public Lands/Wilderness, Water. If you would like to help support news in the public interest,
click here.
get more stories like this via email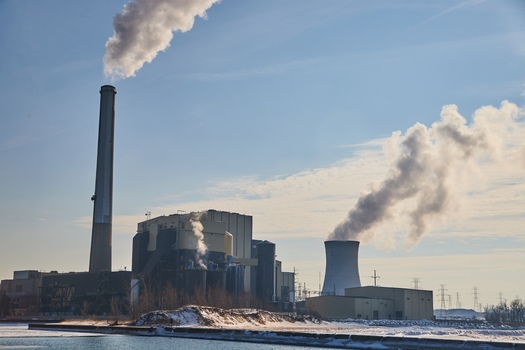 Environment
By Tom Perkins for Planet Detroit.Broadcast version by Mark Richardson for Michigan News Connection with support from the Solutions Journalism Network…
Environment
By Jared Brey for Governing.Broadcast version by Deborah Van Fleet for Missouri News Service reporting for the Solutions Journalism Network-Public New…
Social Issues
South Dakota is once again locked in a debate over a bill concerning transgender youth. It seeks to ban gender-affirming care, with supporters …
Social Issues
While the Pennsylvania House is still out of session and won't resume until late February, the public and advocacy groups are voicing their concerns…
Social Issues
Better health and educational outcomes are being touted as the potential benefits as Minnesota lawmakers discuss whether to provide free school meals …
Social Issues
CORRECTION: YouthTruth surveyed more than 28,000 high school seniors from the class of 2022 and the class of 2019 in 19 states, including New York…
Social Issues
For more than two decades, a workforce development program in El Paso has invested in the economically disadvantaged to help them attain the …
Health and Wellness
Nebraska's long-term care facilities face staffing shortages and other factors that could lead to more closures if state funding isn't increased…