WI Main Street Group to Congress: Don't Overlook Paid Leave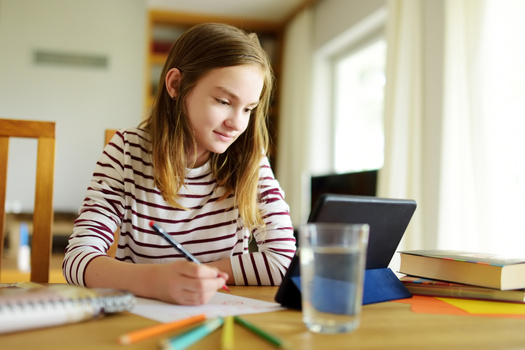 Thursday, October 28, 2021
MADISON, Wis. -- Details are still being sorted out in the Biden administration's spending plan for boosting social programs. In Wisconsin, those pushing for paid leave for all are worried workers who need it most could be left out.

The Build Back Better plan originally offered workers across the country 12 weeks of paid leave, but in trying to win over reluctant lawmakers, it has been scaled down to four weeks, and still could be eliminated.

Shawn Phetteplace, state manager for the Wisconsin chapter of the Main Street Alliance, said failing to act would push the U.S. further behind other developed nations in this area and leave Wisconsin's working families in a bind.

"A lot of folks either have to leave their jobs permanently, or they have to take no pay and be pushed into poverty as a result," Phetteplace explained.

Sen. Joe Manchin, D-W.Va., has said paid leave is one of the provisions he is concerned about including in the Biden plan. The package was originally set at $3.5 trillion, but has been trimmed to roughly $2 trillion to alleviate cost concerns.

Nearly a dozen states require paid sick leave from private-sector companies. Wisconsin is not among them.

Other advocates of paid family leave note the unpaid leave already required by federal law is still inaccessible for 61% of working Wisconsinites. Supporters of the Biden plan now propose a tax on billionaires to help pay for the package. Phetteplace thinks these types of funding mechanisms are the best approach.

"This is not paid for by Main Street," Phetteplace asserted. "The way this is all paid for is by getting back to a reasonable tax rate for very wealthy individuals."

Those who would be taxed have at least $1 billion in assets, or have earned more than $100 million for three straight years. This approach also faces skepticism, including from some Democrats, and analysts say it might be difficult for the government to enforce.


get more stories like this via email
Social Issues
BALTIMORE, Md. -- Maryland civil rights groups are proposing a lawsuit against Baltimore County if it adopts its current redistricting plan, claiming …
Social Issues
LINCOLN, Neb. -- Nearly seven in ten Americans say billionaires are not paying their fair share in taxes, according to a new survey. Among likely …
Social Issues
BISMARCK, N.D. -- Over the coming weeks, North Dakotans will be clicking the "purchase" button as they order holiday gifts online, and fraud experts …
Environment
GREENE, Iowa -- The proposed Build Back Better bill is getting attention for a host of funding possibilities, including one area flying under the …
Social Issues
MADISON, Wis. -- In a four-three decision this week, the Wisconsin Supreme Court backed a "least-change" approach to redistricting in the state…
Social Issues
OXFORD TOWNSHIP, Mich. -- Michiganders are mourning the loss of four students after this week's school shooting at Oxford High School, and advocates …
Social Issues
WALNUT CREEK, Calif. -- Labor protests and strikes are on the upswing this fall, compared with 2020 when everyone hunkered as the pandemic closed …
Social Issues
CONCORD, N.H. -- With the holiday shopping season under way, experts are urging Granite Staters to watch out for scammers. A survey from AARP found …