DETROIT -- Domestic Violence Awareness Month may have come to a close, but efforts in Michigan to prevent violence and protect survivors are ongoing.

State representatives from the Progressive Women's Caucus have unveiled a package of bills to help survivors of domestic violence or stalking get back on their feet by adding eviction protections, and making stalking a reason to use paid leave.

Rep. Padma Kuppa, D-Troy, noted Michigan and communities across the U.S. have seen sharp increases in domestic violence during the pandemic.

"Had the Legislature acted to pass a very similar package of bills in 2019, we could have been ready," Kuppa pointed out. "We cannot afford to wait any longer. The men and women from all walks of life who are abused can't afford to wait."

She added the bills would also extend privacy protections to adult victims as well as minors, and encourage law enforcement and prosecutors to actively engage and initiate outreach with victim service agencies.

Nakira Howard of Detroit, who said she left an abusive relationship earlier this year, had to navigate a system completely unfamiliar to her while she was working full-time. She said some of the pending proposals would have been a great help to her, and many other survivors of similar experiences.

"I feared falling behind on my rent," Howard recounted. "The pandemic was already true and something we were surviving, and I was too fearful to ask my landlord for any breaks during my recovery. And I pushed myself to work, even in not the best mental state."

In 2019, more than 57,000 reports of domestic violence were made to Michigan police departments.

Health and safety officials urge Michiganders facing domestic violence to find more information on local help services, or call the National Domestic Violence Helpline at 1-800-799-7233.


get more stories like this via email
Environment
A recently signed law expands New York City's solar property tax abatement. This four year tax abatement allows for the construction of solar …
Health and Wellness
Advocates for mental health in Maine say the stigma of suicide often prevents those most at risk from getting the help they need. The CDC reports …
Cannabis is an emerging science in which students can make new discoveries and contributions. Wayne State University in Michigan has introduced an …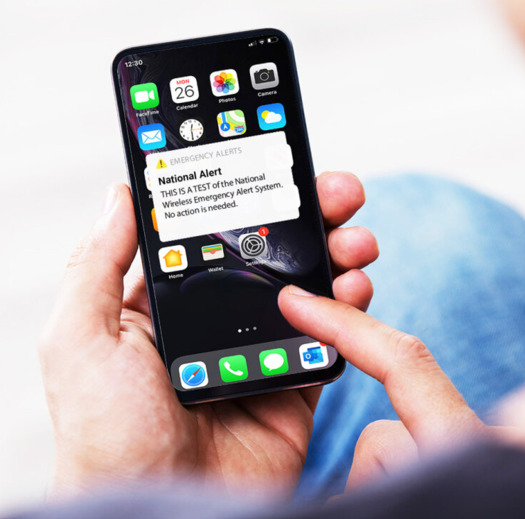 Environment
Cell phones around Wisconsin and the rest of the country will be buzzing this Wednesday afternoon for a test of the federal Emergency Alert System and…
Social Issues
As the U.S. navigates a prolonged housing crisis, a North Dakota organization is highlighting data showing significant homeownership disparities…
Environment
Volunteer water monitoring is gaining popularity in West Virginia, and could help assess the impact on regional water quality of projects like the …
Health and Wellness
October is National Bullying Prevention Month, and one Nevada father is speaking out after his special-needs son endured a traumatic incident…
Health and Wellness
Data from last year show a growing percentage of Kentucky children and teens report struggling with depression or anxiety, largely driven by social …