Scranton Teachers Rally in Harrisburg as Strike Enters Seventh Day
Thursday, November 11, 2021
SCRANTON, Pa. -- More than 800 public school teachers and paraprofessionals in the Scranton School District are entering their seventh day of a strike, as a result of stagnant wages, expensive health insurance plans and four years without a new contract.

Union members say the district's health-care proposal from its financial recovery plan may result in higher out-of-pocket costs.

Rosemary Boland, president of the Scranton Federation of Teachers, said combined with no increase in salaries since 2016, it has resulted in educators leaving the district.

"And now we can't attract nor can we retain any new staff," Boland explained. "Teachers and paras just don't want to work here anymore because they just can't afford it. They can't afford to work in a district where their salary hasn't changed in five years. It's impossible. They have bills, too. They have homes. They have mortgages just like everybody else."

Boland pointed out the district has lost more than 100 teachers and paraprofessionals over the last two years. In a recent statement, the Scranton School District said they're committed to reaching a "fair and sustainable" contract with the union, so students can get back in the classroom.

Educators and supporters rallied in Harrisburg yesterday for state aid to help them save programs, cut as a result of the Scranton School District's recovery plan, including libraries and middle-school band and chorus.

Patrick Festa, a third grade teacher, said the district's plan is punitive.

"We want to spread the word to state government and to the Department of Education and to our governor, the state recovery plan has done this in our wonderful city," Festa emphasized. "It has eliminated a long-standing public school 3- and 4-year-old pre-school program. It is gone because of recovery."

The Scranton School District has been in financial recovery status since Jan. 2019 through the state Department of Education. Scranton teachers last went on strike in 2015; the walkout lasted 11 days.


Disclosure: American Federation of Teachers contributes to our fund for reporting on Education, Health Issues, Livable Wages/Working Families, and Social Justice. If you would like to help support news in the public interest,
click here.
get more stories like this via email
Environment
COLUMBUS, Ohio -- Succession is an inevitable process for Ohio farmers, and it can also be an opportunity to re-imagine the land. Vicki Harder-…
Environment
HELENA, Mont. -- To honor the Biden administration's steps toward greater ties with tribal nations, conservation groups are calling on it to list the …
Social Issues
PIERRE, S.D. -- Supporters of establishing recreational marijuana in South Dakota say they're pouring all their energy into a new ballot initiative…
Environment
RICHMOND, Va. -- In central Virginia, permanent access to land is one of the biggest barriers to farming. A new land-trust model aims to secure both …
Social Issues
BOSTON -- This holiday season, consumer advocates are urging Commonwealth residents to consider giving gifts that don't require purchasing anything…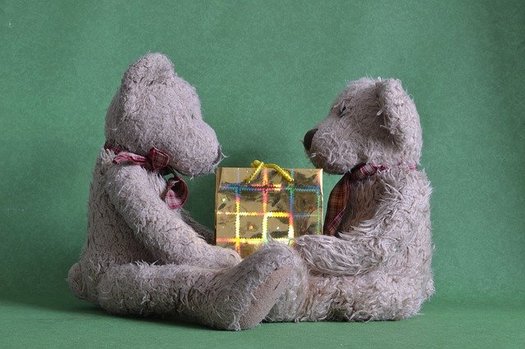 Social Issues
AUSTIN, Texas -- Supply chain delays have some holiday shoppers stressed that gifts won't be on store shelves on this "Black Friday," or won't arrive …
Social Issues
DETROIT -- As cold weather moves in, state agencies are working to make sure Michiganders know how to apply for the Michigan Energy Assistance …
Social Issues
NEW YORK -- A team of New York-based filmmakers is producing a documentary about reclaiming Indigenous heritage, told through the experiences of an 18…