Front-Line Communities on Climate Action: First Step is "Stop the Harm"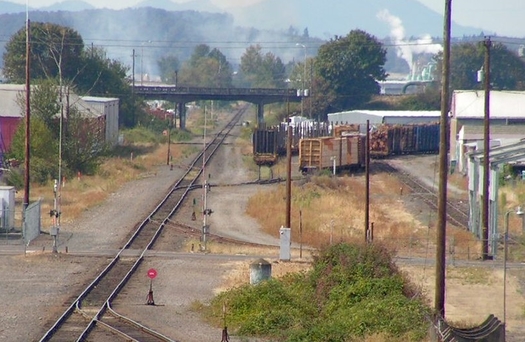 Thursday, November 11, 2021
SEATTLE, Wash. -- Communities dealing with the impacts of climate change in Washington state are watching legislation in Washington, D.C. closely. People on the front lines of climate change largely are made up of communities of color, lower-income communities and indigenous people.

Deric Gruen, co-executive director of Front and Centered, a coalition of groups in Washington state, said the communities should be considered first as Congress hammers out details on climate action.

"We have to keep up the energy level," Gruen urged. "Keep attention on the communities most impacted as the bellwether and those that are going to be the first and able to judge around what's effective and equitable, and continuing to double down on our intention in our approach to effectiveness."

Gruen argued investments at the community scale, such as in solar projects for low-income communities, are vital for ensuring people on the front lines receive the most benefit from climate action.

The framework for the Build Back Better Act currently includes $550 billion to cut the country's emissions and could be voted on next week.

Gruen stated it is unfortunate the Clean Electricity Payment Program, which would have created incentives for utility companies to transition to clean energy, was cut from the Build Back Better Act. Last week, Congress passed a $1 trillion infrastructure package.

Gruen is concerned about the heavy emphasis on roads and highways.

"The first step is to stop the harm," Gruen emphasized. "We can't keep investing in things like expanding highways and expect our emissions to go down. We can't be continuing to invest in old infrastructure and buildings that aren't built at the highest performance standards."

Gruen added it is important the transition to a cleaner economy does not happen on the backs of lower-income households.

"We need a transition that's just and really focused on a real hard look at the future ahead and building and investing towards a future that looks different than it is today," Gruen remarked. "And accepting that we're going to have to make some tough choices."


get more stories like this via email
Environment
Nevada is set to lose 8% of its Colorado River water allotment next year because of perilously low water levels at Lakes Mead and Powell caused by a 2…
Environment
Although President Joe Biden has signed the Inflation Reduction Act into law, many are hoping he will declare a climate emergency to provide further …
Environment
The Bureau of Land Management is kicking off its planning process for managing Grand Staircase-Escalante National Monument with several public hearing…
Social Issues
The midterm elections are less than three months away, and in Iowa, recruiting continues for those interested in helping at polling sites, where the …
Social Issues
As Florida Gov. Ron DeSantis defends and expands his call to have military veterans bypass the teacher certification process to become educators…
Social Issues
President Joe Biden signed the Inflation Reduction Act into law Tuesday, providing a means for making prescription drug prices more affordable in the …
Health and Wellness
A relatively new virus known as monkeypox has made its way to the state of Washington. About 280 cases have been reported, with 240 occurring in King …
Health and Wellness
Coloradans struggling economically put their health at risk when they decide not to turn on cooling systems, frequently out of fear of not being able …