Infrastructure Plan to Boost Broadband Access for WI Families
Friday, November 12, 2021
WAUSAU, Wis. -- In national rankings, Wisconsin has not always fared well in closing the digital divide, especially in rural areas, but advocates of the new federal infrastructure plan say now that it's a 'go,' the state can build on efforts to connect more families to internet service.

Leading up to the infrastructure bill's passage, the White House noted Wisconsin will receive at least $100 million to help with broadband gaps, with the possibility of more money based on need.

Meghan Roh, program director for Opportunity Wisconsin, predicted it will help carve out brighter futures for many households.

"Whether it's going to school or working from home, running small businesses, we know that access to high-speed internet is crucial to ensuring Wisconsin workers, families and communities bounce back from the COVID-19 pandemic even better than they were before," Roh asserted.

The federal investment comes on top of the latest state grants announced by Gov. Tony Evers this month to increase access. According to federal officials, more than 5% of Wisconsin residents live in broadband infrastructure "deserts," and 14% of households don't have an internet subscription.

Roh pointed out aside from adding more equipment to connect communities, there is also funding to help people afford high-speed internet.

"Even where there is infrastructure, broadband may be too expensive to be within reach," Roh observed. "And so, accessibility and affordability is a crucial part in order to make sure this is successful."

In Wisconsin, the average monthly cable and internet bill is close to $120.

As for other elements of the infrastructure bill, Roh noted repairs to roads and bridges will produce good-paying union jobs that should help Wisconsin communities flourish.

The bill's recent passage comes as Congress still tries to hammer out a broader public spending package known as Build Back Better. Some lawmakers insist the plan is too costly, but supporters argue it will be spread out over a decade.


Disclosure: Opportunity Wisconsin contributes to our fund for reporting on Budget Policy & Priorities, Civic Engagement, and Livable Wages/Working Families. If you would like to help support news in the public interest,
click here.
get more stories like this via email
Environment
In her 2022 State of the State address, New York Gov. Kathy Hochul set new goals for electrifying the school bus fleets in the state. Clean-energy …
Social Issues
Finding and affording child care is no cakewalk for Oregon families right now. A new report details the pressures and some potential policy fixes…
Health and Wellness
This month, Minnesota has raised state reimbursement rates for dentists who accept patients enrolled in the state's Medicaid program. Groups working …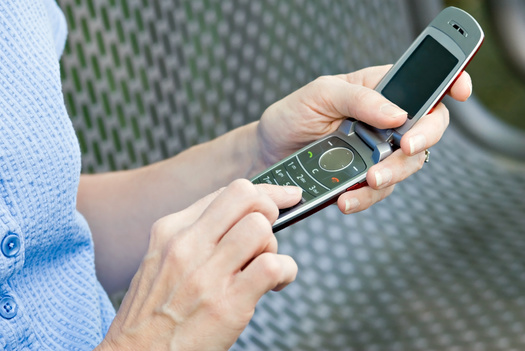 Social Issues
Mobile carriers are starting to decommission their 3G cellular networks this year, some as soon as next month. Pennsylvania officials are reminding …
Health and Wellness
A new report suggests discrimination in medical settings affects the quality of care for many Ohioans. In a survey of more than 800 people, …
Environment
One hundred years ago today, the Izaak Walton League of America was founded in Chicago, with a mission of local stewardship of wild places, citizen …
Environment
An alliance of environmental groups and lawmakers has released an ambitious, wide-ranging set of goals for the 2022 Arizona Legislature. The …
Social Issues
During Wisconsin's pandemic elections, absentee ballot drop boxes offered a different route for people to cast their votes, but a new decision in …