Task Force Recommends Ways to Cut Utah's Poverty, Food Insecurity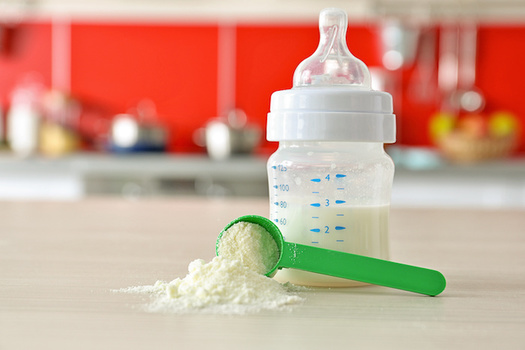 Monday, November 15, 2021
CEDAR CITY, Utah - A new legislative study shows that more than 100,000 Utah families are periodically food insecure, meaning they do not have the resources to buy enough food.

The report was released in October by the Utah Task on Food Security, chaired by state Sen. Luz Escamilla - D-Salt Lake County. The panel looked at the root causes of hunger in the state, and made a series of recommendations to the Legislature to increase Utahns' access to food.

Gina Cornia is the executive director of Utahns Against Hunger and co-chaired the task force. She said while overall the state is close to the national average for poverty, the problem is concentrated in rural areas.

"The issue of housing, the issue of wages, the issues of transportation," said Cornia. "The theme was, it's not that there isn't enough food, but that there are underlying barriers to people having access to food."

The recommendations included measures to strengthen Utah's network of food pantries and food banks, increase economic stability and reduce the demand for food assistance, and identify and remove barriers to participation in federal nutrition programs.

Iron County in southwest Utah has one of the highest poverty rates in the state. The Iron County Care and Share Pantry in Cedar City provides nutrition and other household goods to more than 850 families a month.

The pantry's executive director, Peggy Green, said the need for food assistance sometimes hides behind a veneer of normalcy.

"Iron County really does have a high level of poverty," said Green. "Unsheltered individuals. Food insecurity is a little unrecognizable in our rural community. When you drive through Cedar [City], what you see is, 'Cute downtown, nice Main Street, and don't they have Tony Award-winning Shakespeare?'"

Green said the need for assistance is increasing due to the rising cost of living.

"Consistently," said Green, "every week we have had five to seven new pantry clients that are seniors walk in our front doors after visiting the grocery store and are sharing with us: 'I went to the grocery store - I can't afford it.'"

The report found that food insecurity disproportionately affects children, female single-parent households, seniors and Black, indigenous and people of color communities. The Task Force will continue to meet and make recommendations for policy changes.


Disclosure: Utahns Against Hunger contributes to our fund for reporting on Hunger/Food/Nutrition, Livable Wages/Working Families, Poverty Issues, Social Justice. If you would like to help support news in the public interest,
click here.
get more stories like this via email
Environment
Nevada is set to lose 8% of its Colorado River water allotment next year because of perilously low water levels at Lakes Mead and Powell caused by a 2…
Environment
Although President Joe Biden has signed the Inflation Reduction Act into law, many are hoping he will declare a climate emergency to provide further …
Environment
The Bureau of Land Management is kicking off its planning process for managing Grand Staircase-Escalante National Monument with several public hearing…
Social Issues
The midterm elections are less than three months away, and in Iowa, recruiting continues for those interested in helping at polling sites, where the …
Social Issues
As Florida Gov. Ron DeSantis defends and expands his call to have military veterans bypass the teacher certification process to become educators…
Social Issues
President Joe Biden signed the Inflation Reduction Act into law Tuesday, providing a means for making prescription drug prices more affordable in the …
Health and Wellness
A relatively new virus known as monkeypox has made its way to the state of Washington. About 280 cases have been reported, with 240 occurring in King …
Health and Wellness
Coloradans struggling economically put their health at risk when they decide not to turn on cooling systems, frequently out of fear of not being able …