Experts: Biden's Build Back Better Act Could Help Consumers Save on Energy
Thursday, November 18, 2021
CHARLESTON, W.Va. -- Energy experts say the expanded rebates and tax credits proposed in President Joe Biden's Build Back Better Act could potentially save consumers up to $500 a year on household energy costs.

House Democrats said they are intent on passing Biden's comprehensive climate and social-spending package this week.

Elgie Holstein, senior director for strategic planning at the Environmental Defense Fund, said the bill is expected to help bring down the cost of electricity by strengthening the nation's electrical grid.

"So that we have more efficiency and less loss of energy and electricity," Holstein explained. "That will mean lower cost for utilities, and lower cost for consumers over a period of years."

According to 2020 research by the American Council for an Energy-Efficient Economy, low-income, Black, Hispanic and Native American households nationwide typically spend a greater portion of their income on energy bills compared with the average household. Opponents of the Build Back Better Act, including Sen. Joe Manchin, D-W.Va., argued the plan is too expensive, would increase taxes, and does not address inflation issues.

Holstein agreed consumers and lawmakers are right to be concerned about inflation, but he believes investing in clean energy and the nation's infrastructure will help alleviate spikes in the cost of food, gas and consumer goods.

"Both the Build Back Better bill and the infrastructure legislation that the president has signed into law, both of them will have the impact of bringing down inflation over time," Holstein asserted.

Holstein also pointed out federal rebates for more efficient home appliances such as furnaces, water heaters and HVAC systems will mean homeowners will spend less on utilities.

"The rebates, which you'll be able to cash in on right at the appliance dealer, will enable you to make a purchase of some of the newest, most energy-efficient appliances that over the long term are going to save hundreds of dollars for the people who are able to take advantage of this new program," Holstein contended.

According to the Biden administration, the Build Back Better Act includes grants and loans to specifically help rural residents tap into clean-energy opportunities. The bill also would cut the cost of installing rooftop solar for a home by around 30%, and the electric vehicle tax credit will lower the cost of an electric vehicle by more than $12,000.


Disclosure: Environmental Defense Fund contributes to our fund for reporting on Energy Policy, Environment, Environmental Justice, Health Issues. If you would like to help support news in the public interest,
click here.
get more stories like this via email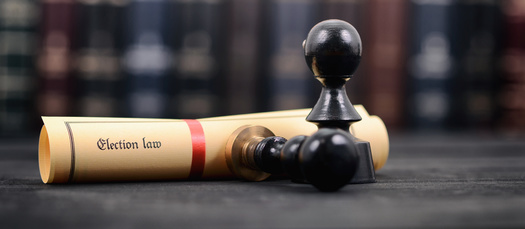 Social Issues
Examples of proposed policies and candidates tied to false claims of election fraud have spread to Minnesota, and a new national report found the …
Environment
New Mexico continues to battle the largest wildfires in its history, and other states including Nevada, along with parts of Arizona and Colorado…
Social Issues
A new museum exhibition in Baltimore opening to the public today aims to tell the story of Maryland's fight for civil rights, both in the past and …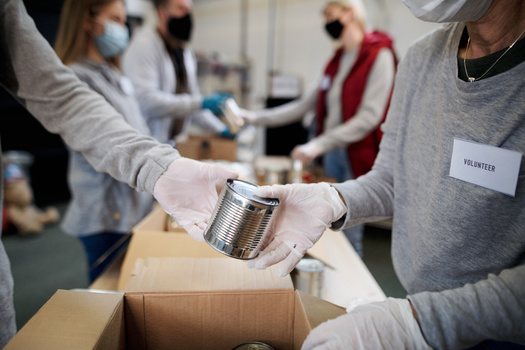 Social Issues
Virginia's food banks are facing a perfect storm of issues. High inflation for everyday goods is driving up food costs for lower-income families…
Health and Wellness
Vice President Kamala Harris met with abortion providers from Missouri and other restrictive states Thursday to consider ways the Biden administration…
Health and Wellness
Today is National Bike to Work Day, and while it may sound "easier said than done," it may not be as daunting as you think. Enthusiasts said the …
Environment
Connecticut is celebrating its first estuary reserve, which will help identify environmental threats to waterways and natural resources. …
Health and Wellness
A new report urges states to take steps to minimize Medicaid coverage loss when the state of emergency for the pandemic comes to an end. COVID …